About Us
10 Tips for Preventing Uneven Wear on Heavy Equipment
By Reannon Muth on May 3, 2019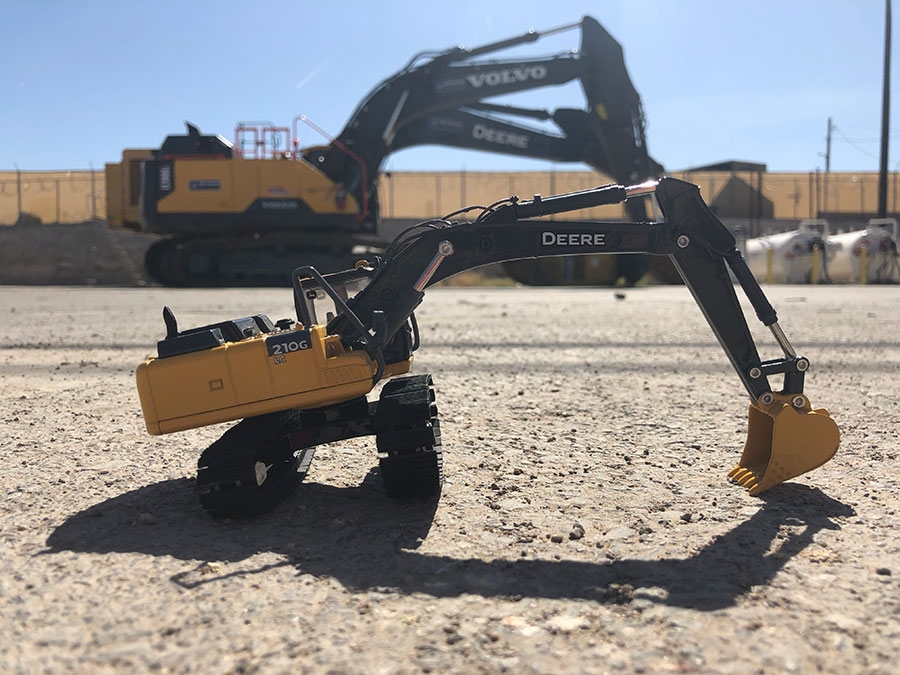 The undercarriage is one of the most important components of any piece of heavy equipment. It's also often the most costly to repair or replace. Case in point: While an undercarriage comprises about 20 percent of a machine's upfront costs, it's generally responsible for 50 percent of its repair bills. That's why it's important to take steps to prevent undercarriage damage, especially damage that's avoidable. This includes uneven wear.
While uneven wear is common, small behavioral changes can go a long way in preventing it. What's more, if caught early, uneven wear can even be corrected.
Let's look at a few of the common causes of uneven wear as well as the steps an operator can take to stop it from occurring.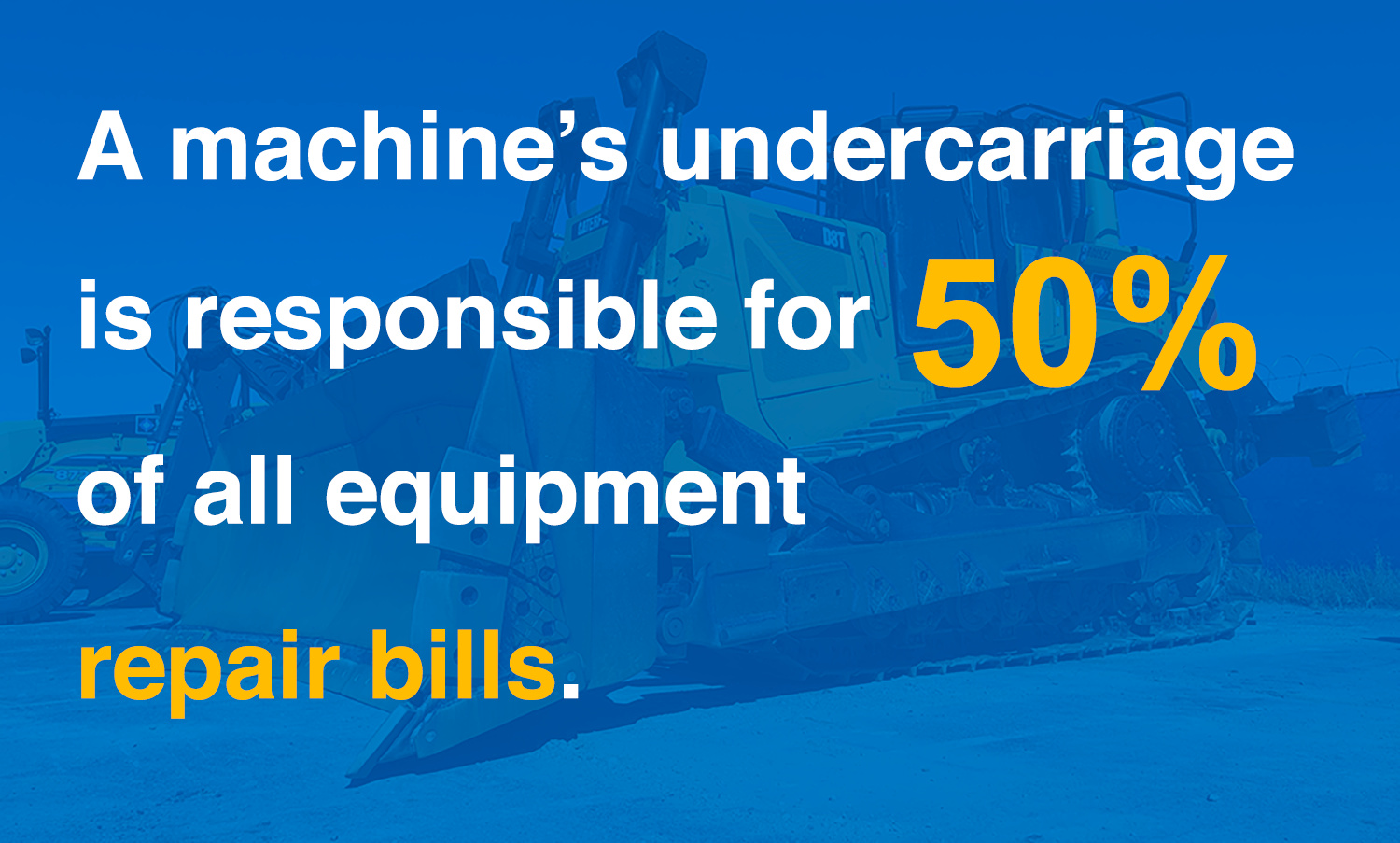 The Don'ts:
Don't operate a machine in only one direction when working on a slope or hill, as this can add extra stress to rollers, idlers and guide lugs. Instead, switch directions so that the downhill track doesn't wear out quicker than the uphill track. When moving over a hillside, steer the machine straight and not at an angle.
Don't turn in the same direction every time. This also causes uneven wear.
Don't make abrupt turns. This causes stress on the undercarriage, which shortens the life of the machine. Also, try to make turns on even ground whenever possible. Minimize the turns you make on a slope.
Don't speed, especially in reverse. Higher speeds result in accelerated wear.
The Dos: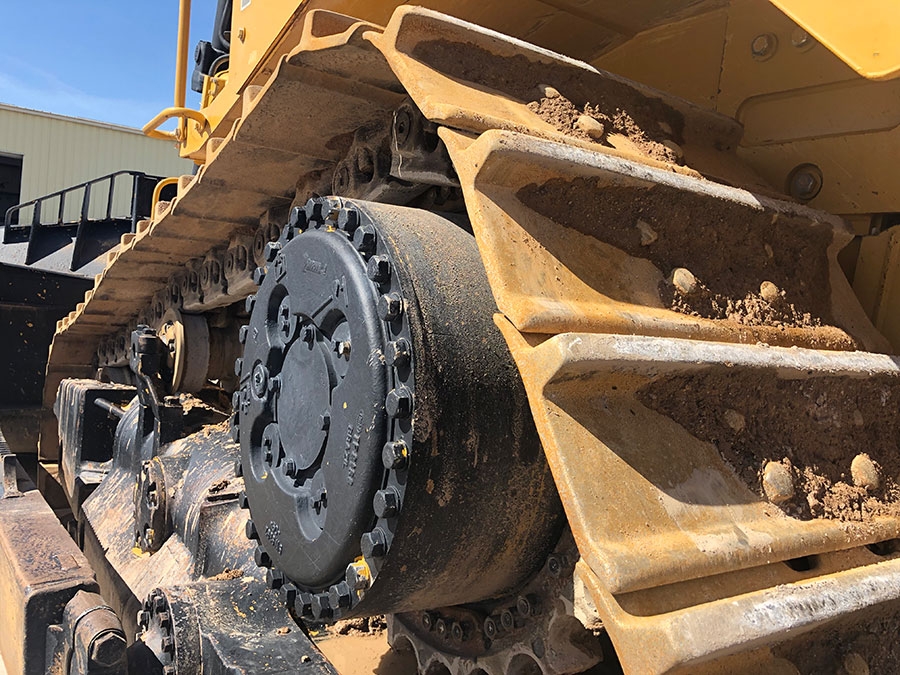 It's important to keep your machine's undercarriage clear of any dirt and debris.
Do make wide turns. Pivot turns cause machines to wear faster.
Do alternate your right and left turns. This prevents asymmetrical wear.
Do keep the undercarriage clean, taking time to clear out dirt and debris at the end of every work day. This is especially important in winter, when mud and debris can freeze, causing the guiding to become loose and the rollers to seize up.
Other Considerations:
Choose the right tracks—Different jobs require different tracks. Check with your local dealer or a heavy equipment specialist before purchasing or renting a machine if you are unsure what your project will require. XL, for example, works well in rocky jobsites or areas with hard surfaces. A dealer can visit your jobsite and offer a recommendation.
Maintain the roller frames, equalizer bars and pivot shafts—Poor maintenance of these components can alter the alignment, which can lead to accelerated wear.
Make regular inspections of the equipment—An inspector will measure undercarriage wear and offer a recommendation for which parts need to be replaced and when. At Heavy Metal Equipment, we offer this service free of charge for all our rental customers.
If you are a Heavy Metal Equipment customer and have questions about your rental equipment, give us a call. One of our equipment technicians would be happy to help.
We hope you found these tips useful. If you have any to add, find us on Facebook and leave a comment. We'd love to hear from you.
---
About Heavy Metal Equipment: Heavy Metal Equipment is an independently-owned, Las Vegas-based heavy equipment company that sells and rents construction equipment across Nevada, Utah and Idaho. To learn more, call 1-800-712-4190 24/7 or view our used and new inventory at heavyequipmentrentals.com.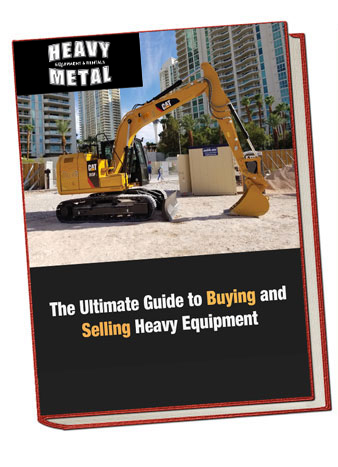 FREE

Guide to Buying and Selling Heavy Equipment

Enter your details to receive our complimentary ebook