Heavy Equipment for Rent Across Elko County, NV
We provide heavy equipment rentals and sales in Elko and across Nevada, Utah and Arizona. We are Nevada's premier heavy equipment rental company and a trusted provider of reliable and quality machinery.
We rent excavators, bulldozers, dump trucks and more to the mining and construction industries in Elko, Battle Mountain, Winnemucca and across Southern and Northern Nevada. No job is too big for us—In fact, we specialize in large equipment rentals.
---
Over 100 Pieces of Equipment Available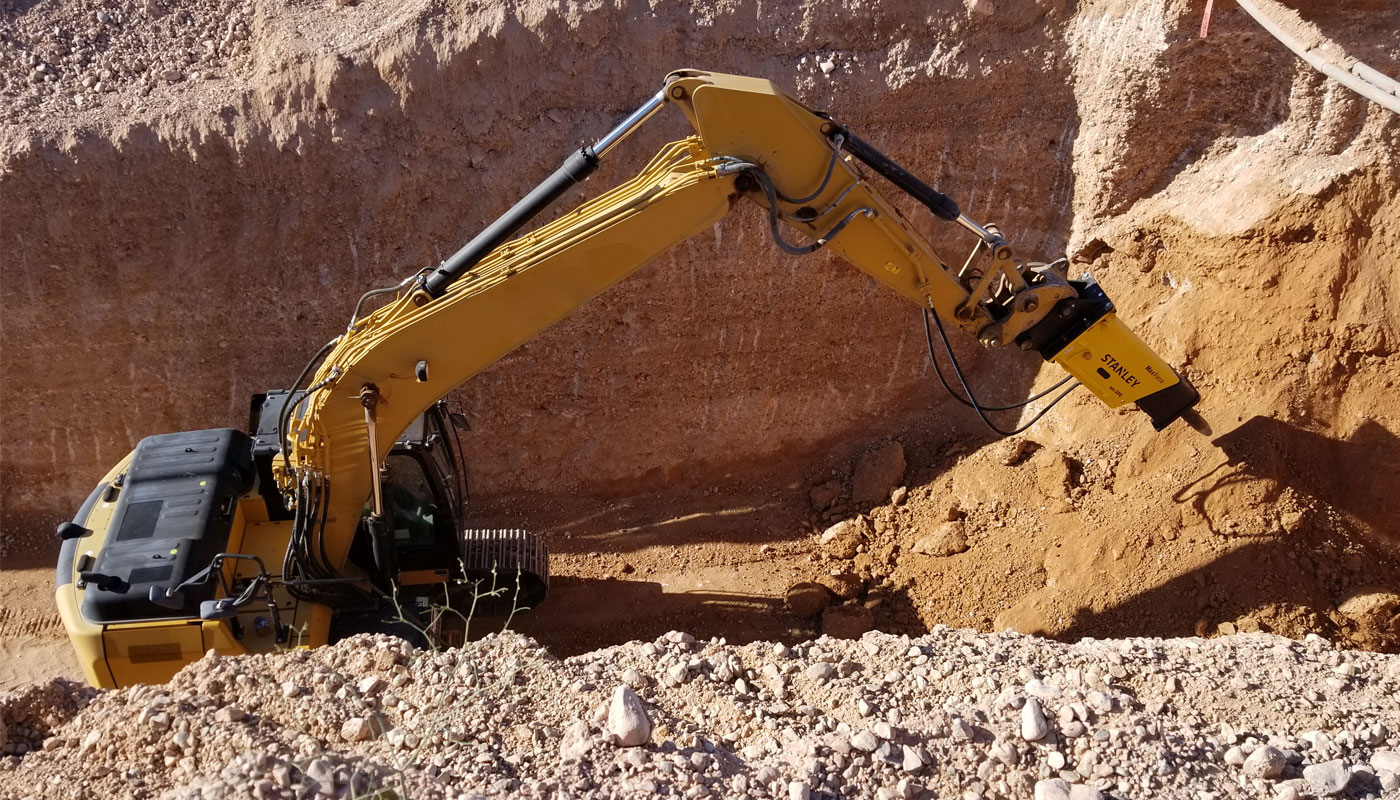 We offer construction and mining equipment in nearly every category and all leading industry bands. Our rental fleet includes:
Click here to view our complete inventory listing.
---
Every Leading Industry Brand:
We are the authorized factory dealer for Manitou, Stanley and Wacker Neuson. We also rent and sell and equipment from every big-name equipment brand, including Caterpillar, John Deere, Volvo, Tadano and Ditch Witch.
When you visit our rental inventory page, you have the convenient option of searching for equipment by manufacturer or equipment category. Once you've selected the equipment you would like to rent, simply click "Request a Quote" and one of our rental coordinators will be in touch with you within 24 hours.
Need a question answered immediately? We are available 24/7 via our toll-free number. Give us a call anytime day or night and we'll quote you a price over the phone. Call 1-800-712-4190.
---
We specialize in heavy duty equipment for large jobs
We offer equipment for every type of job, including large-scale projects. Our excavators, rock trucks and water trucks have worked on some of Nevada's most famous projects, including the Raiders Stadium, the Las Vegas Convention Center and a number of mining projects.
Our growing team has over 65 years of experience in the construction industry. It is our experience and expertise combined with our personalized customer service that sets us apart from our competitors.
As an independently-owned business, we understand the importance of cultivating strong ties with our customers and community. Our mission is to deliver quality machines and reliable service, which is why we are available 24 hours a day, seven days a week.
---
The Heavy Metal Equipment Difference
24/7 customer care — Got a question or concern? Our reps are available around the clock to meet the needs of our customers. Whether you have a question about your rental agreement or need maintenance on one your machines, we're only a phone call away.
Personalized, on-site service — Did an engine check light come on? Do you need help operating one of our machines? Our team of experienced mechanics, techs and rental reps are available to drive to your jobsite and run maintenance checks and answer any questions you may have.
Regular check-ins with customers — We don't wait for you to call, we reach out to you first. Our reps regularly stop by jobsites to chat with customers and check in to see how they can be of service.
Reliable machines — We provide high-quality machines that have been equipped with advanced maintenance tech, ensuring our equipment remains at peak performance at all times.