About Us
How to Extend the Life of Your Machinery
By Reannon Muth on Feb 12, 2019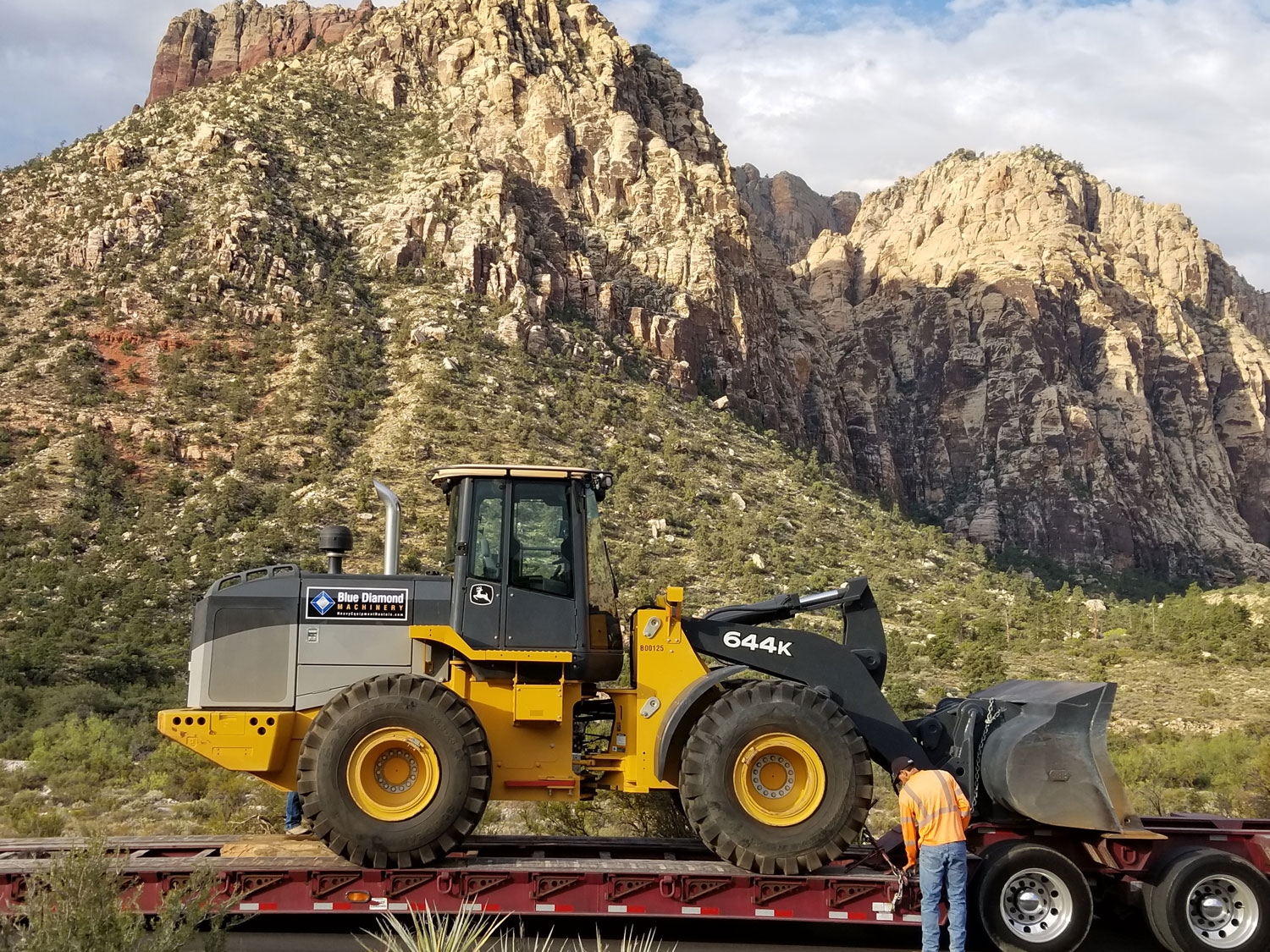 Everyone in the construction industry knows that equipment maintenance is important, but did you know that preventative maintenance can decrease equipment repair bills by 25 percent?
Proper machine care not only saves you money, but it also keeps your workers safe and your machines operating at their most efficient level. Case in point: Research has found that managers who implement a preventative maintenance practice rank in the 90th percentile for on-time project completion whereas those who don't rank 19th.
The benefits of machine maintenance are clear, but where to begin?
Below are several steps you can take to keep your machines in top condition and minimize the need for costly repairs.
1. Familiarize yourself with your equipment
The first and most important thing you can do to maintain your heavy equipment is to read the factory-provided manual. The manual will not only help you get to know your machine's parts and their various functions, but it'll also provide maintenance tips as well as instructions on how to fix a number of common malfunctions.
You should also regularly check in with your operators. They work with the machine on a day-to-day basis and thus have a "feel" for how the equipment operates. They're also familiar with the equipment's unique idiosyncrasies. They'll know when something is wrong, even often before the machine's monitoring equipment does.
2. Take steps to prevent the most common causes of machinery failure
While it's true that sometimes accidents and unavoidable equipment failures occur, there are three types of machinery failure that can be avoided by taking a few preventative measures. The three most common causes of equipment failure are as follows.
Mechanically-induced failure--Machine failure that is a result of a mechanical malfunction is the easiest to avoid and can be prevented by maintaining proper lubrication and alignment, ensuring all fasteners are tightened and by replacing broken parts immediately.
Thermally-induced failure--This type of failure happens during extreme weather conditions or large temperature fluctuations. Where Heavy Metal Equipment is headquartered in Las Vegas, for example, machinery can experience thermally-induced failure during the summer months, when temperatures rise well above 100 degrees Fahrenheit. You can prevent this from happening by storing your equipment in a shaded area during the summer and on a raised surface in the winter. Read: 5 Best Practices for Winterizing Your Heavy Equipment.
Erratic failure--Erratic failure is most commonly caused by overloads or software and hardware malfunctions. Though an erratic failure is more difficult to prevent than other types of machine failure, if you implement diagnostic equipment—like scan tools or emissions analyzers --the odds can be reduced.
3. Stick to the factory-recommended maintenance schedule
Your machine's manual will include a maintenance schedule. Adhere to it. Keep in mind, however, that the maintenance intervals the manufacturer suggests are set based on typical operating conditions. You may need to service your machine more frequently if it is being operated in a climate that has a lot of mud, ice, snow or temperature extremes.

4. Create and adhere to a maintenance checklist
A maintenance checklist is an efficient way to stay organized and ensure no part of the machine gets accidentally overlooked. The maintenance list should include the following:
Inspect the undercarriage for rust, dents or damage.
Inspect the breaks, which should include examining the filters, fluid levels, lines and fittings.
Check the fluid levels, air filter, belts, hoses and batter connections.
Below are two detailed maintenance checklists you can print and follow:
5. Avoid overworking your machines
Check the owner's manual for performance specifications. It's important to follow weight limits for loads as well as inclines, as overworking your machine can lead to exhaust problems. Give your machine a break if you notice signs of overheating and keep use to a minimum outside of recommended operating temperatures.
6. Store your equipment properly
Your construction equipment should be stored in a covered, dry area and away from harsh sunlight or water, becuase water can cause rust. If you're leaving your machine in storage for a long period of time, make sure to start and move the machine at least once a month. This will help maintain lubrication.
---
About Heavy Metal Equipment: Heavy Metal Equipment is an independently owned heavy equipment rental and sales company. We are headquartered in Las Vegas and service all of Nevada, Utah, and Idaho. Our growing team of employees have over 65 years in the construction industry. Visit www.heavyequipmentrentals.com to learn more.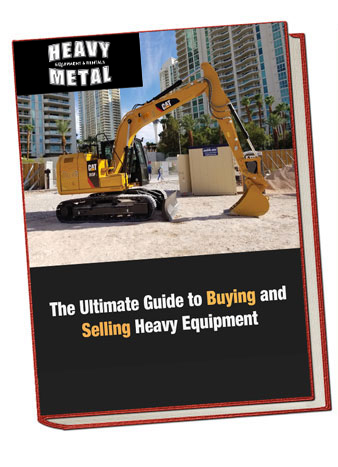 FREE

Guide to Buying and Selling Heavy Equipment

Enter your details to receive our complimentary ebook