About Us
How to Prepare Your Heavy Equipment for Summer
By Reannon Muth on Mar 19, 2019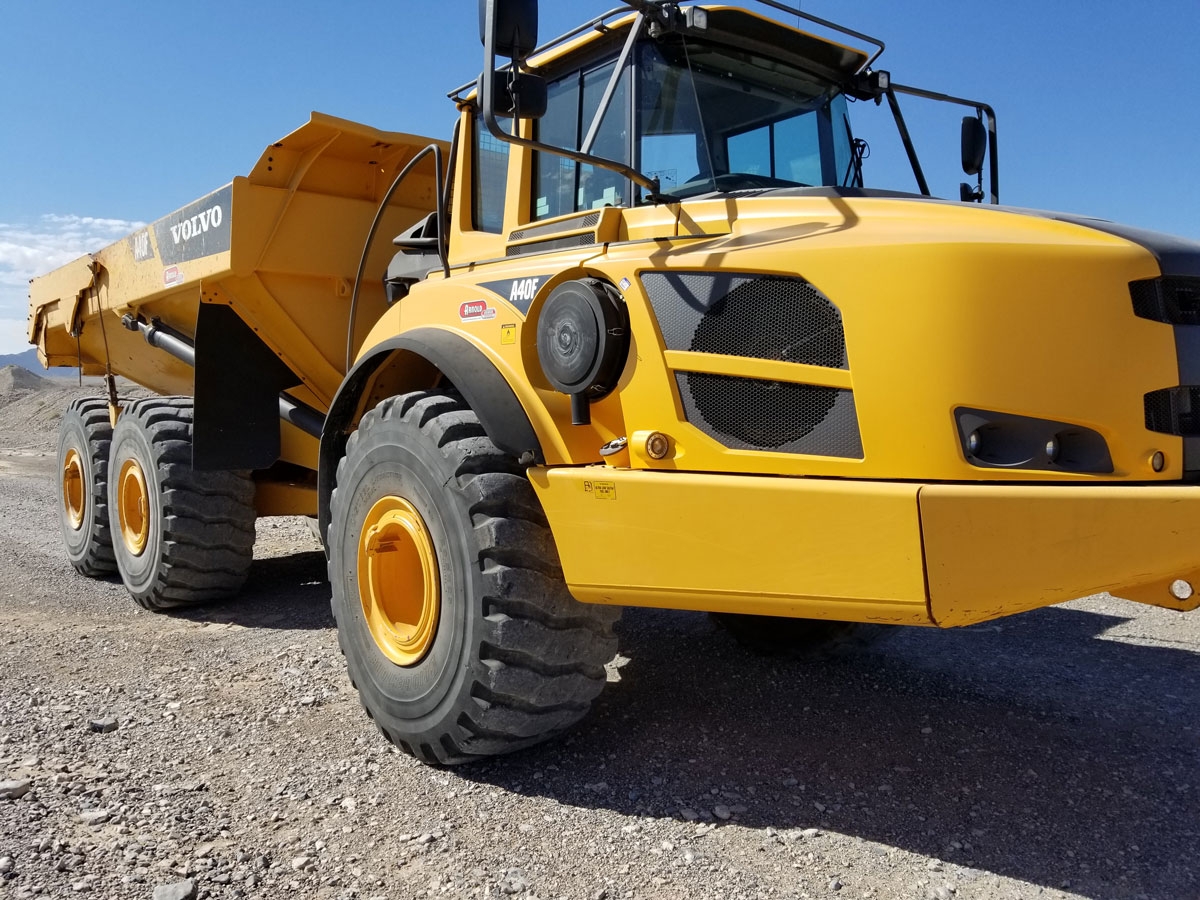 We've had an unusually long, cold and wacky winter here in Las Vegas. With the beginnings of a hot desert summer already upon us, it's hard to believe that just three weeks ago it was snowing at our Nevada headquarters.
With winter behind us, however, we thought we'd compile a few tips for keeping your equipment in top condition during the summer heat. Because if your summers are anything like the desert scorchers we experience in Southern Nevada, you'll need to take some proactive measures to ensure your equipment doesn't wear down or overheat.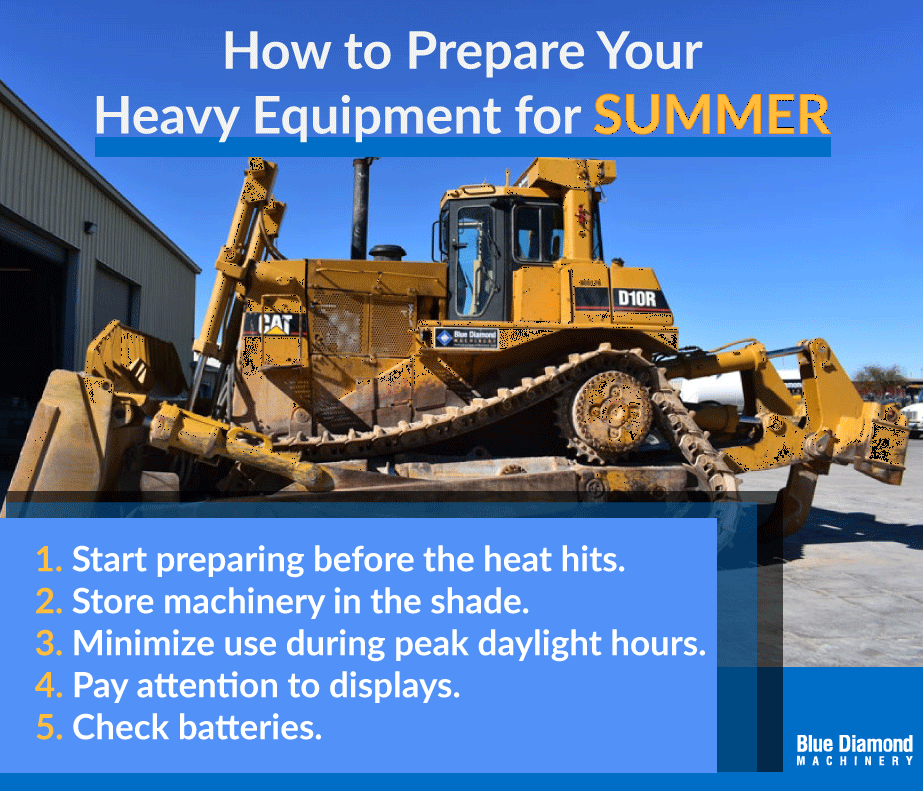 Prep equipment before summer starts
The best time to start preparing for the summer heat is now. Just as you shouldn't wait until the middle of December to begin winterizing your heavy equipment, so too shouldn't you wait until mid-July to prepare your machines for summer. When preparing for the heat, be proactive by doing the following:
Keep machines clean, paying extra attention to the radiator and air flow passages
Grease equipment
Get up-to-date on maintenance services
Check fluid levels
Store machinery away from the sun
If possible, keep your equipment in a shaded area or storage room. Or if that's not an option, consider reducing your equipment's heat exposure by covering the machines with tarps. These measures can go a long way in preventing heat damage and prolonging the life of your equipment.
Minimize use during peak daylight hours
The summer heat can be most intense during peak daylight hours - generally between 10:00am and 3:00pm. Though it may be not be possible to stop all work during this time, keep it to a minimum on days when a heat advisory is in effect. This can prevent your equipment from overheating and, more importantly, it will keep your operators safe.
Pay attention to displays during heat waves
When temperatures are soaring, it's important to be mindful of your machines' displays. If your equipment shows any signs of needing to cool down, move them into the shade and let the machine run idle before powering it down.
Don't neglect the batteries
Tires and engine belts usually receive regular maintenance during the summer, but batteries can often get overlooked. A weak battery can malfunction during extreme heat, so it's important to take steps to ensure your unit is always charged and the battery's electrolytes are at their recommended levels.
---
About Heavy Metal Equipment: Heavy Metal Equipment is an independently-owned, heavy machinery company that sells and rents construction equipment across Nevada, Utah and Idaho. To learn more, call 1-800-712-4190 24/7 or view our used and new inventory at heavyequipmentrentals.com.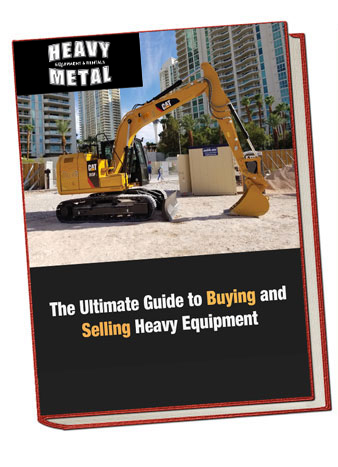 FREE

Guide to Buying and Selling Heavy Equipment

Enter your details to receive our complimentary ebook