About Us
Blue Diamond Machinery Welcomes New Vice President of Operations
By Reannon Muth on Feb 4, 2019

FOR IMMEDIATE RELEASE
Contact: Heavy Metal Equipment
Phone: (702) 718-0088
Email: Marketing@BlueDiamondMachinery.com
Heavy Metal Equipment Welcomes New Vice President of Operations
Experienced manager Kevin Emge brings 30 years of leadership and industry experience to the Las Vegas Valley's leading construction equipment sales and rental company.
Las Vegas, Nevada, February 4, 2019—Heavy Metal Equipment has been growing over the last few months, expanding its fleet of heavy equipment and welcoming several new employees, including Kevin Emge as their new vice president of operations.
Emge comes to Heavy Metal Equipment with over 30 years of construction equipment experience, most recently as an inventory manager for a Las Vegas Caterpillar dealer, where he worked for seven years.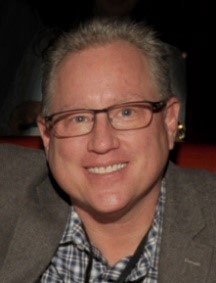 "I'm excited for this opportunity to help lead the Heavy Metal Equipment team," said Emge. "I've been watching Heavy Metal Equipment's progression over the last couple of years and I've been impressed by their success. I look forward to being a part of a fast-growing company and working with a fun and ambitious team."
Originally from Montana, Emge began his career in 1989 as a truck engine mechanic, working his way up to the position of truck engine account manager before transitioning into the heavy equipment side of the business in 2000. Over a 20-year period, Emge served in a diverse span of roles, including as rental manager, product support manager, sales operations manager and asset manager. Emge also has a bachelor's degree in diesel technology from Montana State University-Northern.
"We love that Kevin Emge has such a wide variety of experience," said Curry Smythe, CEO of Heavy Metal Equipment. "He has worked in nearly every position in the industry, and we think that will go a long way in helping grow collaboration and communication between Heavy Metal Equipment's various departments."
In his free time, Emge enjoys film-making as well as design and home improvement projects. He also has a passion for customizing and showing his latest project car, his 2008 Shelby GT500 Ford Mustang.
"You can look for me in the next car show," Emge said.
###
Heavy Metal Equipment is the premiere, independently-owned heavy equipment and sales rental company in Southern Nevada, servicing all of Nevada, Utah and Idaho. Heavy Metal Equipment rents and sells a variety of construction equipment, including excavators, dozers and backhoes and more. For questions or to learn more about Heavy Metal Equipment, visit www.heavyequipmentrentals.com.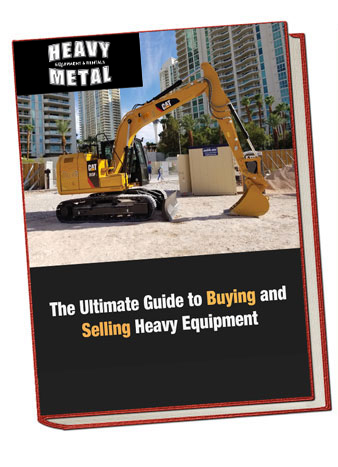 FREE

Guide to Buying and Selling Heavy Equipment

Enter your details to receive our complimentary ebook