About Us
Blue Diamond Machinery Hires Sales Territory Manager— Furthering Expansion of its Northern Marketing Territory
By Reannon Muth on Oct 30, 2019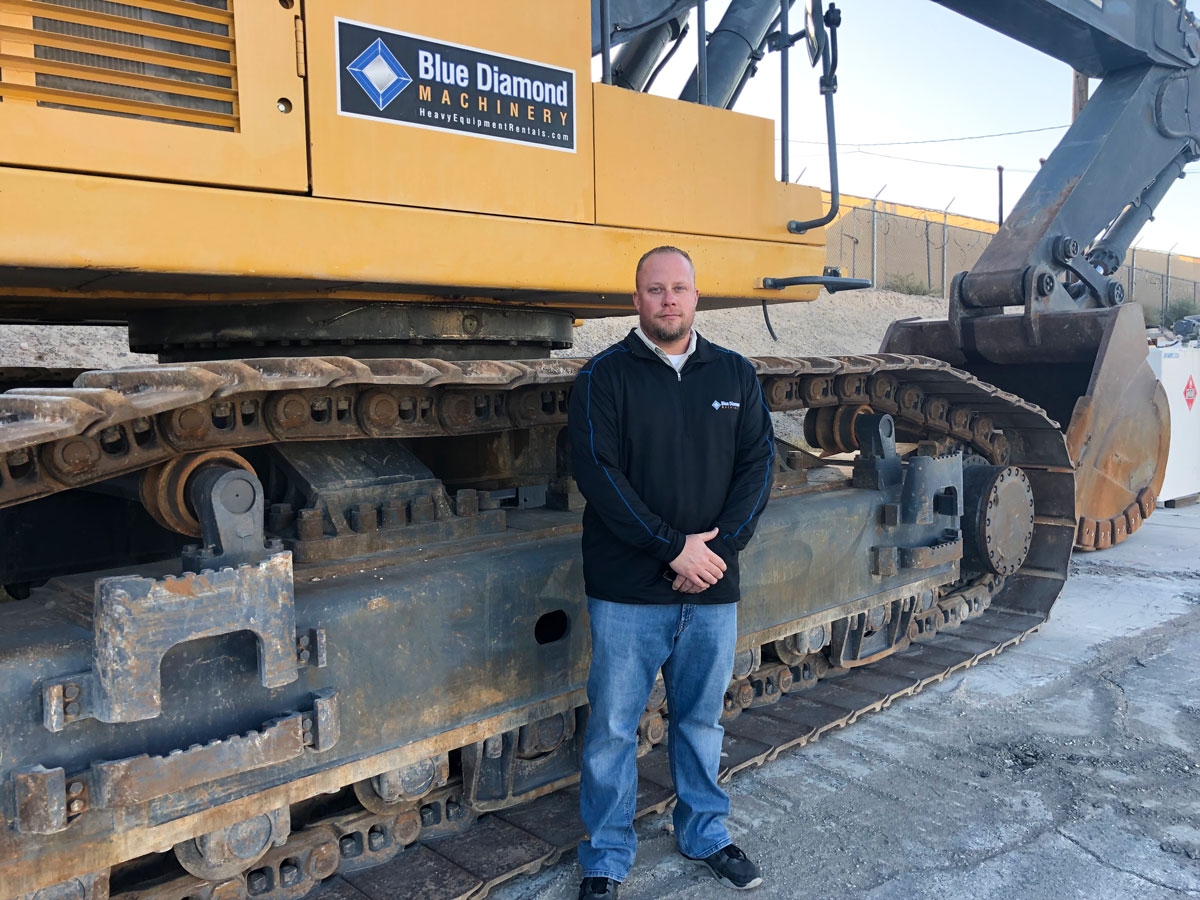 FOR IMMEDIATE RELEASE
Contact: Heavy Metal Equipment
Phone: (702) 903-4598
Email: Marketing@BlueDiamondMachinery.com
Experienced equipment rental manager Jim Cameron joins Heavy Metal Equipment's northern Nevada Team to spearhead equipment rentals and sales across central and northern Nevada.
Elko, Nev., October 30, 2019­—Heavy Metal Equipment is excited to announce the recent addition of Jim Cameron as Heavy Metal Equipment's rental sales and marketing territory manager for Elko and all of northern Nevada.
Jim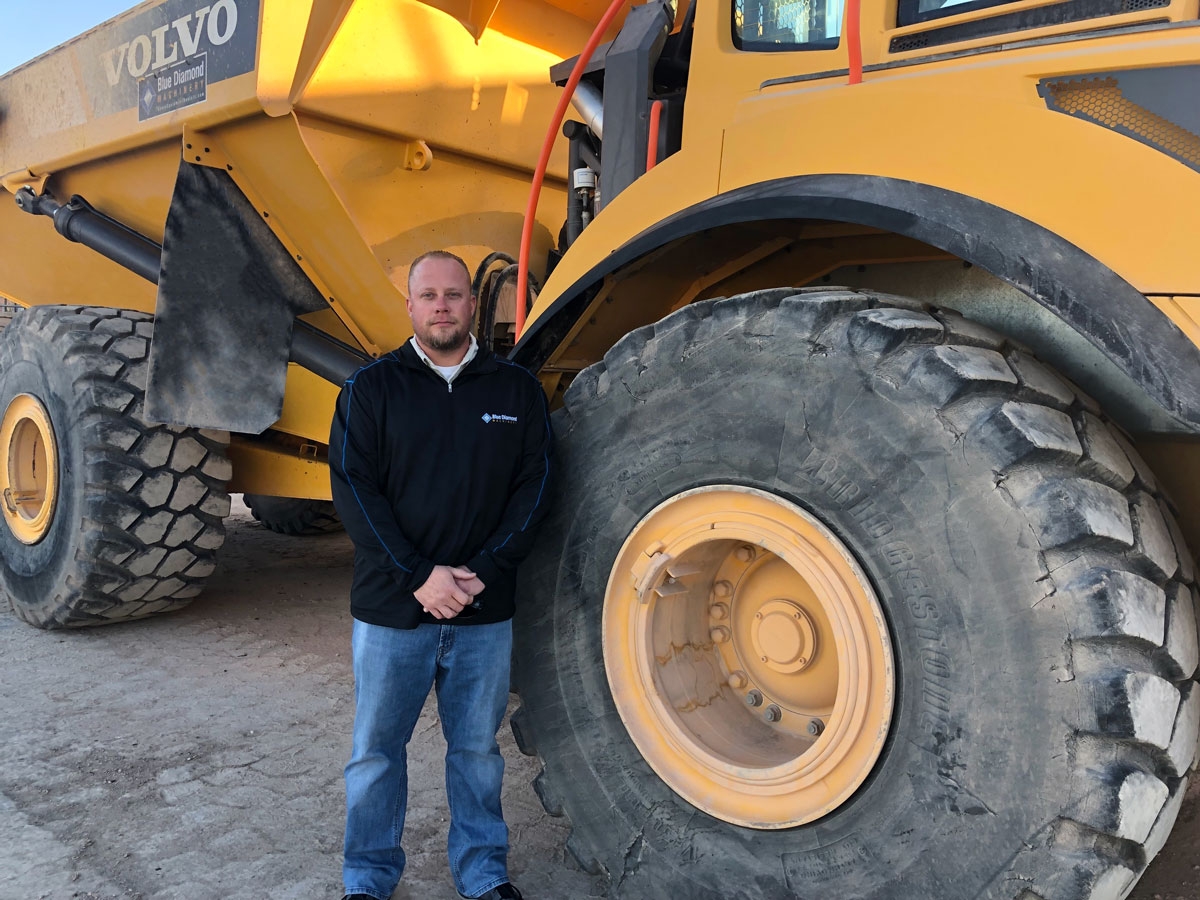 will be based out of Elko, Nev., and will be responsible for overseeing the rentals and sales in Heavy Metal Equipment's northern territory, which will include central and northern Nevada.
Jim brings to the team over 15 years of experience in the heavy equipment industry. Prior to joining Heavy Metal Equipment, Jim worked as a yard supervisor in Reno and as an equipment rental manager in Elko—where he currently resides with his wife and two sons, aged nine and 11. Jim loves life in Northern Nevada—especially the outdoors, where he spends much of his free time riding motorcycles, UTV-ing, hiking, biking and camping with his family and friends.
Jim is looking forward to helping to expand Heavy Metal Equipment's reach in the Elko market and is excited about working for Heavy Metal Equipment.
"I love that Blue Diamond is independently owned; it doesn't have the hurdles of a large dealership," said Jim. "With smaller businesses, customers don't get lost in the shuffle."
Jim believes the biggest strength he will bring to this role is his ability to build strong relationships. "For me, it's just about being a friendly person. I enjoy working with people."
It is this relaxed and personable approach to sales that Curry Smythe, president of Heavy Metal Equipment, believes will make Jim a successful addition to the northern Nevada team.
"Our aim has always been to be the most trusted heavy equipment rental and sales company in the Southwest," said Curry. "And we've done that through our attention to delivering quality customer service as well as our personalized approach to business. Jim has an intuitive understanding of this, which is why we knew he was the perfect person to lead our rental and sales operation in Elko."
###
Heavy Metal Equipment is the premier, independently-owned heavy equipment and sales rental company in Southern Nevada, servicing all of Nevada, Utah and Idaho. Heavy Metal Equipment rents and sells a variety of construction equipment, including excavators, dozers and more. For questions or to learn more about Heavy Metal Equipment, visit www.heavyequipmentrentals.com.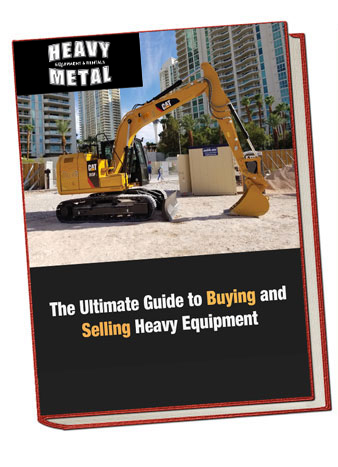 FREE

Guide to Buying and Selling Heavy Equipment

Enter your details to receive our complimentary ebook