About Us
5 Las Vegas Sports Stadium Construction Projects Underway in 2019
By Reannon Muth on Jun 14, 2019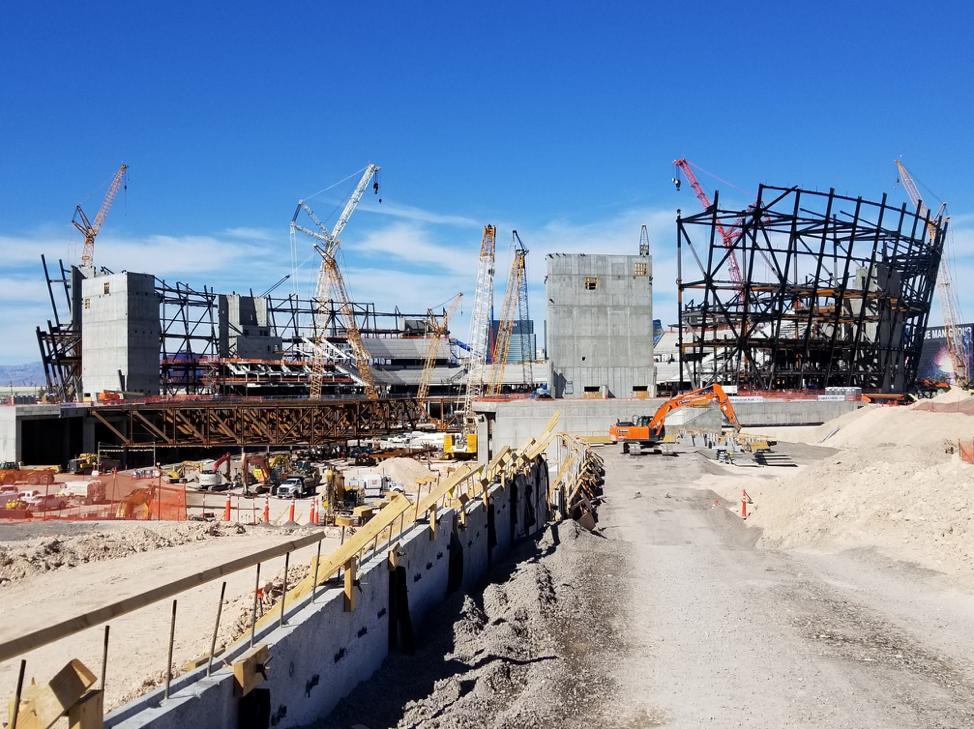 While pro sports in Vegas may seem like a recent phenomenon, it's been an inevitability that Las Vegas has been anticipating for quite some time. The Vegas Valley is currently home to over 20 sports complexes, including the 20,000-capacity T-Mobile Arena and the recently completed Las Vegas Ballpark in Summerlin. All of this development has lead some to wonder: How many sports arenas does one city need? Just last week, commissioner Justin Jones told News Channel 3 that "I do have some concerns about overpopulating the strip with arenas."
Nevertheless, sports franchises and developers are excited about Las Vegas' potential to become the next big sports town, thanks in no small part to the dramatic success of the Las Vegas Golden Knights—the city's first professional sports team. As a result, plans are underway for several new stadiums, including two state-of-the-art venues on the Strip.
Below is a sneak peek at the facilities and their expected completion dates.
1. MSG Sphere Arena
Where: Adjacent to the Venetian
If the renderings of the MSG Sphere look impressive, the project's details are even more so. The futuristic-looking stadium will feature a 360-degree IMAX display, seating for 18,000 and even space for bars, retail and a museum. Each of the 18,000 seats will have high speed internet access and in keeping with the 360-degree theme, the arena's audio system will filter through the stadium's flooring.
Construction began in 2018 through a partnership between Las Vegas Sands Corporation and The Madison Square Garden Company. The project is expected to be completed in 2021.
2. Las Vegas Stadium
Where: Just of Interstate 15, across from Mandalay Bay
As anyone who lives in Las Vegas is undoubtedly aware, the Raiders are coming! Construction on the $1.8 billion stadium began in 2017 and as of May 2019, was reported to be 47% complete.
Once finished, the 10-level domed stadium will include retractable windows, a clear, sunroof-like ceiling and a retractable, natural grass field. Stadium seating will be able to accommodate up to 65,000 people.
Construction is expected to be finished in time for the 2020 NFL season.
3. Major League Soccer Stadium in Downtown Las Vegas
Where: The Downtown Cashman Center site
While plans for an MLS stadium are still in the negotiation phase, on June 5, 2019, Las Vegas city council members unanimously gave the go ahead for planning to begin on a Downtown Las Vegas sports complex.
If talks with developers are successful, the current site that houses Cashman Field would be remodeled to become a 25,000-seat soccer stadium that would also feature office, retail and residential spaces.
The timing for this is perfect—and that's no coincidence. At the time of writing, Major League Soccer is looking to expand into a new city, and soccer fans in Las Vegas are hoping a new stadium will be enough to entice the league to come to Southern Nevada. The city's current minor league soccer team, The Las Vegas Lights, have successfully made a name for themselves, with each of their games drawing in about 7,600 attendees—the fifth best turnout in the United Soccer League.
4. All Net Resort and Arena
Construction on the All Net Resort and Arena began in 2014, but then later stalled. Rumors circled that the arena project had scrapped, but according to reports in early June of 2019, funding has now been secured and development plans are back underway.
"…We're gonna start construction as soon as possible," said Jackie Robinson, All Net's chairman and president. Once this happens, the project is expected to take three years to finish.
The complex will not only feature a multi-purpose indoor arena, but also a retail and restaurant space.
5. Henderson Ice Rink
Here's a much better photo of the Golden Knights future ice rink in Henderson.

It will include 2 NHL regulation-size ice rinks, retail space, a full-service restaurant overlooking the ice and Water Street, and approximately 5,000 square feet of meeting space. #VegasBorn pic.twitter.com/KcrBuwydp2

— Jesse Granger (@JesseGranger_) May 22, 2019
Where: Downtown Henderson (Water Street)
Ice hockey will no longer be strictly a Las Vegas sport—the city of Henderson wants in on the action, too. Construction on a new hockey facility began on June 3 on the site of the current Henderson Convention Center. Although the facility has been tentatively named "Vegas Golden Knights at Henderson," the Knights will continue to practice at City National Arena in Summerlin.
The two, NHL-sized rinks will cost $25 million to complete. The facility is expected to be finished in July 2020.
---
About Heavy Metal Equipment: Heavy Metal Equipment is an independently-owned heavy equipment rental and sales company. We are headquartered in Las Vegas and service all of Nevada, Utah, and Idaho. Our growing team of employees have over 65 years in the construction industry. Visit www.heavyequipmentrentals.com to learn more.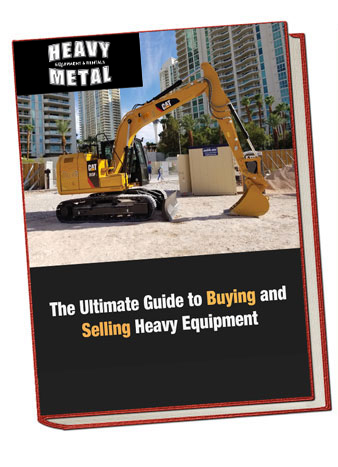 FREE

Guide to Buying and Selling Heavy Equipment

Enter your details to receive our complimentary ebook