About Us
7 Reasons Why Nevada is a Great State to Work Construction
By Reannon Muth on Mar 15, 2019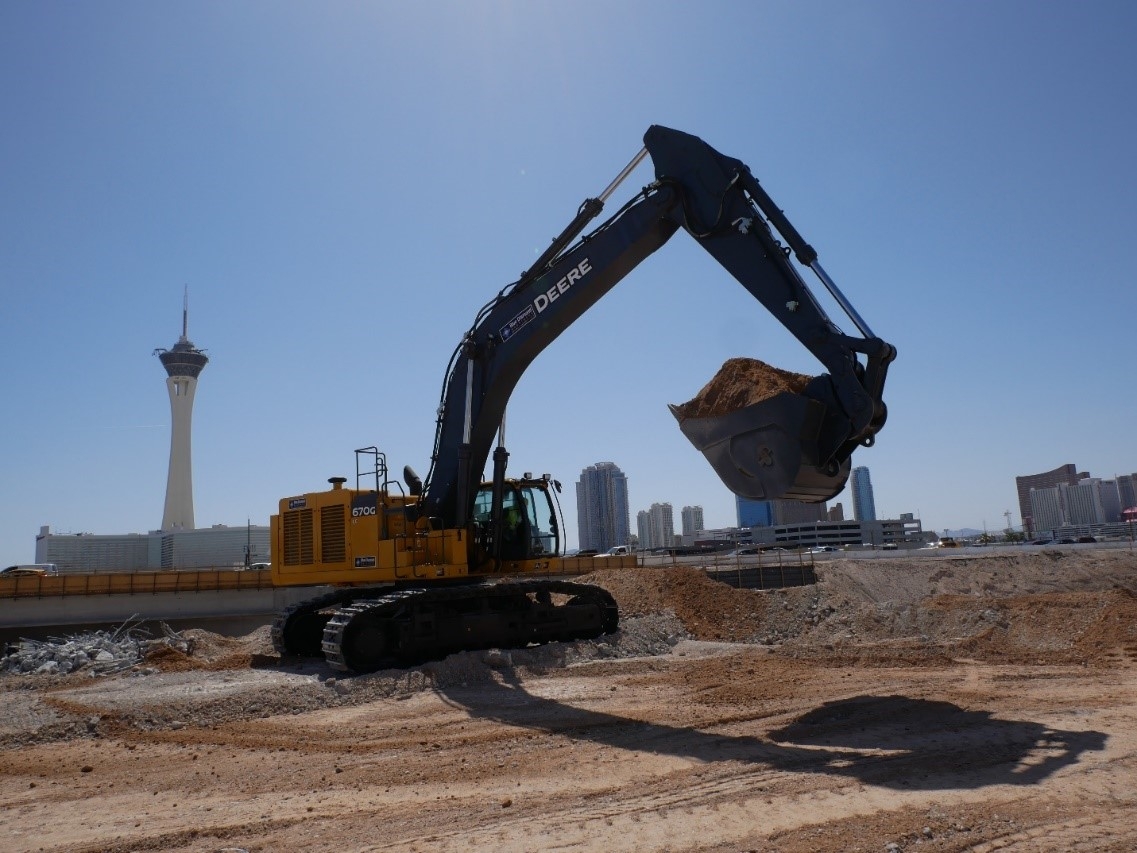 When it comes to a career in construction, Nevada is the place to be. Sure, the Silver State may have triple-digit summer temperatures, but it also has 300 days of sunshine, a wide variety of construction project opportunities and some of the coolest people you'll ever meet.
Plus, the construction industry in Nevada is booming. While it hasn't reached 2006 levels yet, in 2018, Nevada added 1,200 new construction jobs - and that was just in May and June alone. What's more, construction employment in Nevada has increased by  7.2% year-over-year, which suggests new construction jobs will continue to be added in 2019 and possibly in the years to follow.
Below are seven reasons why you should drop what you're doing and move to Nevada to work construction (if you haven't already).
1. 300 days of sunshine
It's true that Nevada can get uncomfortably hot during the summer months (117 degrees, anyone?) and that can spell for a brutal work day for anyone working outside. The flip side of that, however, is that with all that desert heat comes cloudless skies and an annual average of 300 days of sunshine.
In fact, Las Vegas ranks as the second sunniest city in the US (Phoenix is first) and the state as a whole ranks third in the country. That means Nevada sees less rain, snow or hail than most other states, and experiences relatively mild winters. As a matter of fact, the Sperling's Comfort Index, which measures how many days fall within the comfort range of 70-80 degrees, ranks Las Vegas as 85 out of a possible 100 (the US average is 54). 
This means that for nine months of the year, Nevada has beautiful weather and nearly ideal conditions for working outdoors. 
2. Never a dull day
Widening Highway 160 between Las Vegas and Pahrump, Nevada.
No one could accuse Nevada of being boring. The Entertainment Capital of the World has been staying busy in recent years while it's undergone a population boom. Nevada was the fourth most-moved-to-state in 2018, welcoming 62,000 people between July 1, 2017, and July 1, 2018. The influx of new residents has spurred a demand for development, which has lead to an increase in construction jobs. Nevada currently has the fourth biggest growing construction industry in the US. And it shows - Not only are new housing complexes cropping up across the state, but so are new hotels.
In Nevada, you don't have to worry about struggling through a slow season, because, well, there isn't one.
Read: Nevada Construction by the Numbers: 8 Surprising Statistics
3. Laid back people from around the world
Construction folks are an easy-going bunch in general, but this is particularly true of the construction workers and contractors in Nevada. Perhaps it's that Nevada's workforce is so diverse - Nevada is a "majority-minority" state - or maybe it's because Nevada is a state of outsiders - most current residents originated elsewhere. But whatever the reason, Nevada's construction professionals are some of the most interesting and open-minded in the country.  
4. A wide variety of projects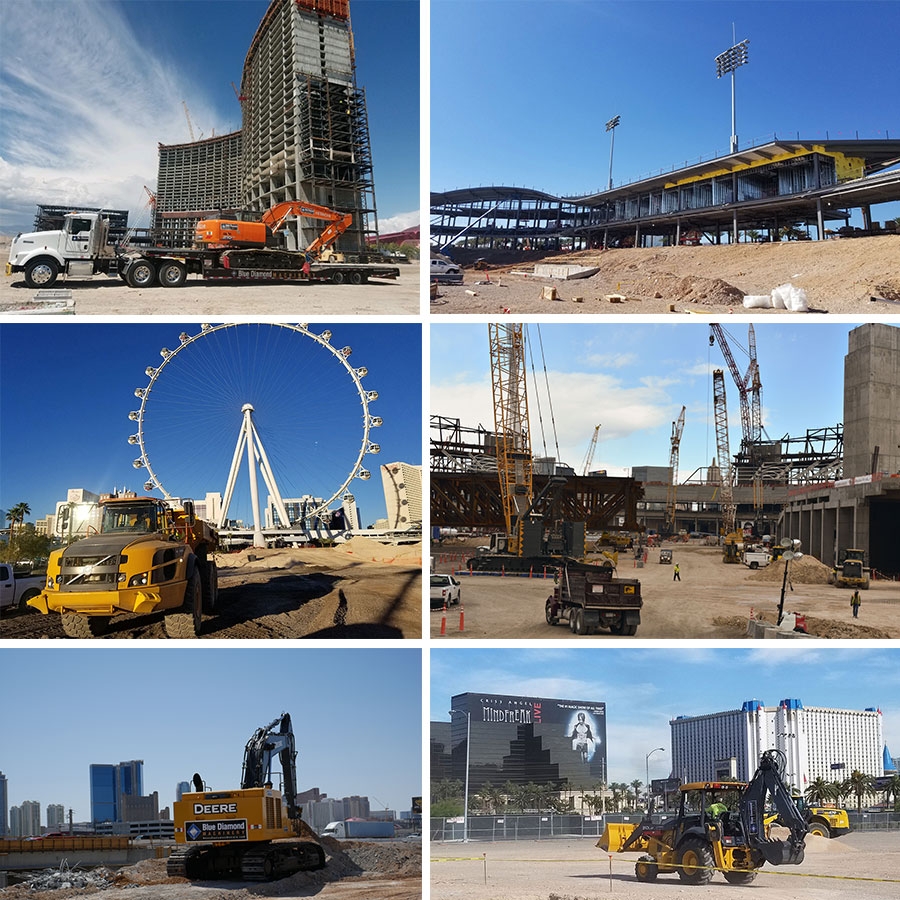 When you work construction in Nevada, you aren't just involved in supermarket builds and condo expansions. In 2018, Heavy Metal Equipment machines were involved in a number of unique projects, including the construction of the new Raiders Stadium, the new Las Vegas Ballpark in Downtown Summerlin and Resorts World--the first new mega resort to be built ground-up on the Strip in almost 10 years.
5. Beautiful natural scenery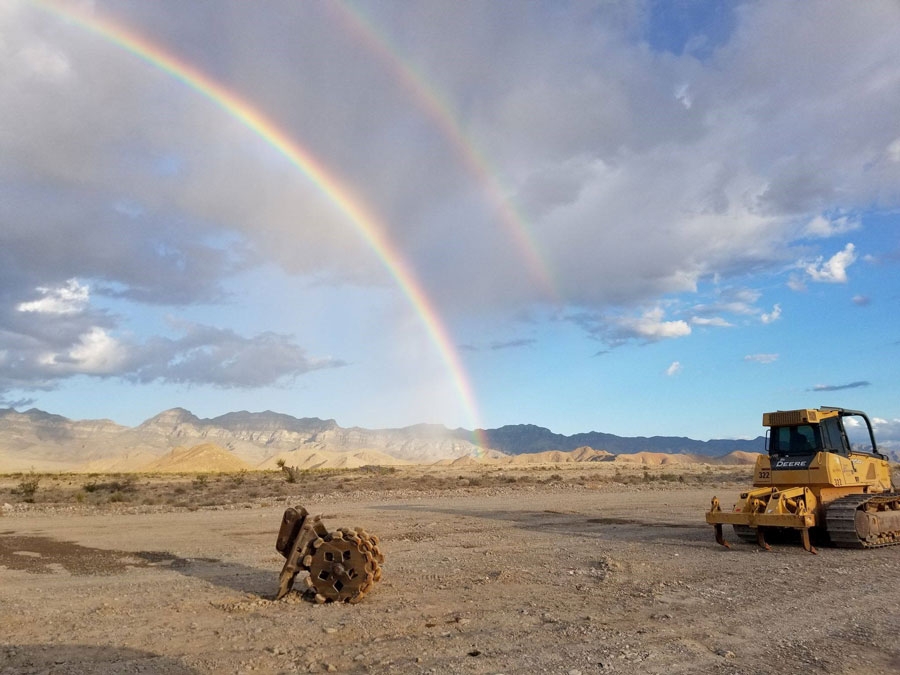 Not a bad "office view," huh?
While Nevada certainly has some notably picturesque desert landscape, non-residents may be surprised to learn that Nevada is home to several lakes and a huge expanse of forest as well. In fact, Nevada's Humboldt-Toiyabe National Forest is one of the largest national forests in the US, spanning 6.3 million acres.
This can make for a stunning backdrop, whether you're an excavator operator working to widen a mountain highway or a framer building Las Vegas' next generation of mega resorts.
6. A chance to be part of history
The 35th state in the US has seen a lot of exciting changes recently. The surprising success of the Las Vegas Golden Knights in 2018 recast Sin City as a possible new professional sports Mecca, helping to fuel excitement for the Raiders - which will become the first professional football team the city has seen in its entire 100+ year history.
Add Nevada's recent population boom, and it's easy to see why analysts predict Nevada is on the precipice of massive, historical change. When you work construction here, you get to be on the front lines of that change, so to speak, and to play an active part in what historians may one day view as Nevada's renaissance period. 
7. Only the tough survive
Nevada isn't a state for the faint at heart. The summer heat makes sure of that. But even if working and commuting in 110-degree temperatures doesn't faze you, the notoriously bad drivers, rising rents and poor education system can mean that life in the Silver State isn't always easy, particularly if you're also trying to raise a family here. But if you're resourceful, self-reliant, and willing to work hard, you're likely to thrive working construction in this wacky yet wonderful Wild West of a state.
---
About Heavy Metal Equipment: Heavy Metal Equipment is a premier, independently owned heavy equipment rental and sales company. From our headquarters in Las Vegas, we proudly service all of Nevada, Utah, and Idaho. Our growing team of employees have over 65 years in the construction industry. Visit www.heavyequipmentrentals.com to learn more.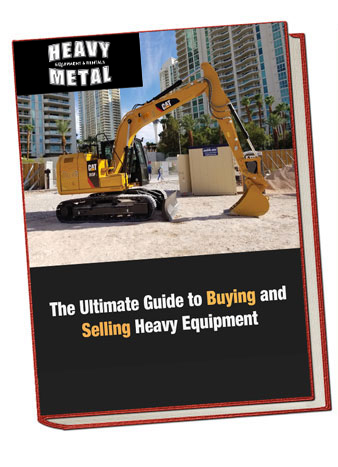 FREE

Guide to Buying and Selling Heavy Equipment

Enter your details to receive our complimentary ebook