About Us
5 New Resorts Being Built in Las Vegas in 2019
By Reannon Muth on Mar 25, 2019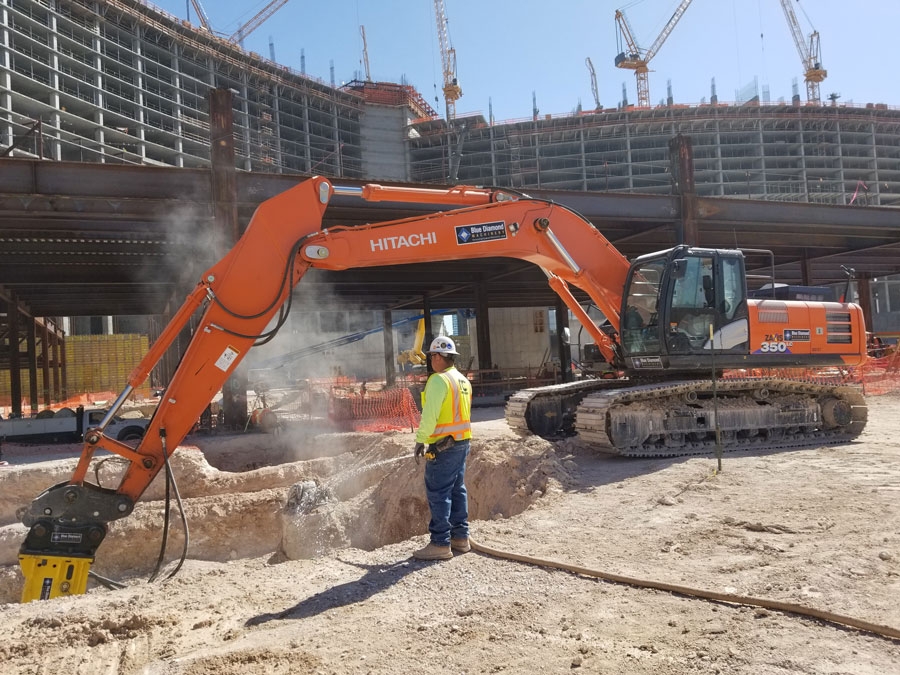 Heavy Metal Equipment's Hitachi 350LC Excavator building Resorts World Las Vegas. 
An estimated $17 billion is expected to be spent on new Las Vegas resort construction projects in 2019 and 2020.
In a town where the unofficial development motto is "out with the old, in with the new," it should come as no surprise to learn that Las Vegas is poised to welcome several new resorts and hotel expansions to the already crammed Las Vegas Strip and Downtown Las Vegas skyline. 2020 will likely see the opening of at least two brand new resorts and several remodels—just in time to celebrate the opening of the much anticipated Raiders Stadium.
Why Locals Should Care
When new hotels open in Las Vegas, it's not just the visitors who benefit—Southern Nevada residents profit as well. More hotel rooms means the anticipation of more guests, which means an increase in hotel staff hiring—From housekeepers to hotel restaurant waiters to even construction workers. In fact, studies have shown that with every new hotel room comes an additional two and half new jobs.
Thus, whether you regularly enjoy Vegas staycations or haven't set foot on the Strip in over 10 years, you'll likely find something to like in this list of five new resorts being built in Las Vegas in 2019.
1. Cira
Where it's being built: Downtown Las Vegas 
Opening in late 2020, Circa (as in circa 1950) is the first downtown resort to be built from the ground-up since 1980. Though construction has only just started, the casino has already generated a generous amount of buzz among locals and industry insiders. Not only will Circa be the tallest tower north of the Strip, but it will also feature the longest outdoor bar on Fremont Street Experience, a two-level stadium style sports book, and the "biggest screen in sportsbook history"
Artistic renderings show a plan for a "pool complex" that will be able to accommodate up to 4,000 people and will showcase a large video wall (ideal for catching a Golden Knights Game poolside).
The casino's developers are Derek and Greg Stevens, the same duo who own The D, Golden Gate and the Downtown Las Vegas Events Center.
2. The Downtown Grand Las Vegas
Where it's being built: Downtown Las Vegas

The Downtown Grand established itself as a locals hangout early on when it made its pool free non-hotel guests; a rarity in a town where $25 pool entrance fees are common. The Downtown Grand made headlines once again in January 2019 when it announced it would be expanding. The resort will be adding a new 250,000-square-foot hotel tower, which will include 500 new rooms across seven floors as well as three presidential suites.
The tower is expected to open in mid-2020. 
3. The Drew Las Vegas
Where it's being built: The Las Vegas Strip
The Drew Las Vegas (formerly known as FontainebleauLas Vegas) has sat unfinished in the shadow of the Stratosphere since construction was halted in 2009. The resort's future looked bright back when development began in February 2007 on what was supposed to become a sister property to the Fontainebleau Miami Beach. But then, like many construction projects during that time period, The Drew Las Vegas became a victim of the Great Recession, construction ground to a halt, and the resort's future became uncertain.
Things seem to be looking up for this glassy blue hotel gem, however. In 2017, the project was sold to a new investment firm for $600 million and construction has resumed on what is being billed as a "fresh and modern" hotel. The casino and resort is now expected to open in late 2020.
4. Resorts World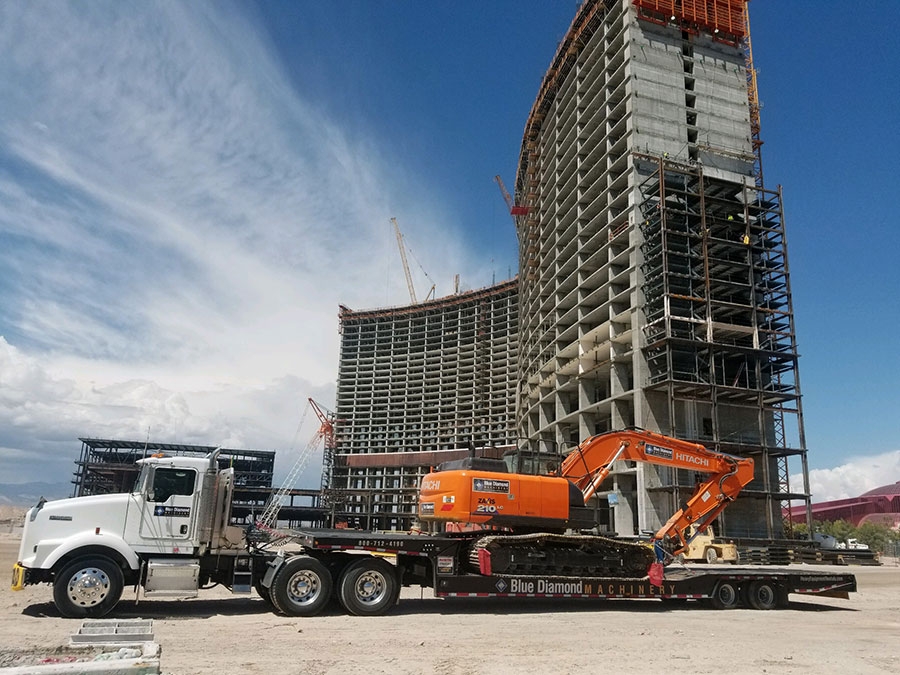 Construction at Resorts World in Las Vegas. 
Where it's being built: The Las Vegas Strip
With a $4 billion price tag, the luxurious Resorts World is slated to have everything expected of a Las Vegas Strip casino, including a 3,400-room resort, 30 food and beverage outlets and a 4,000-seat theater. The Asian-themed megaresort will also feature a large and elaborate garden attraction in front of the casino's Strip entrance. 
Resorts World is expected to open in late 2020 or 2021. 
5. Wynn West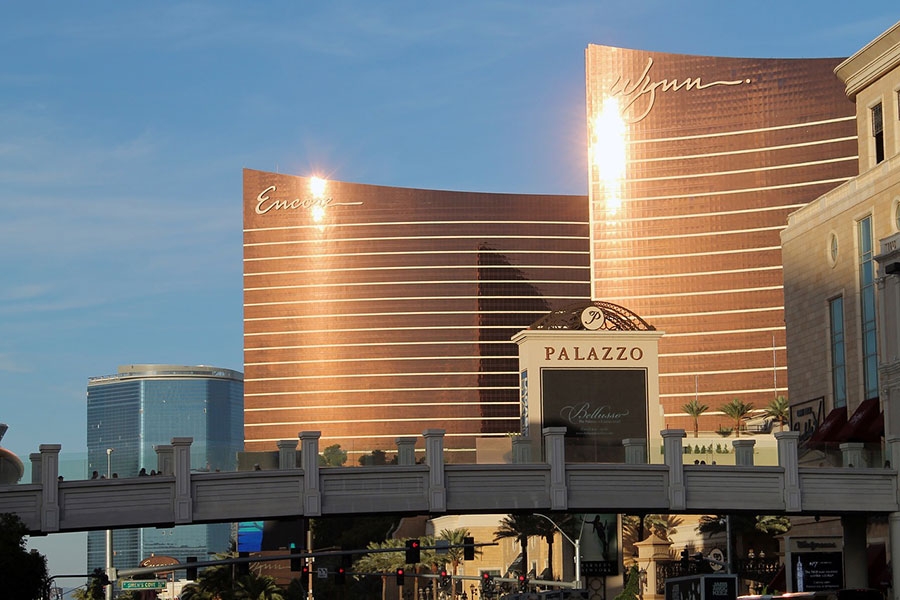 Where it's being built: The West Side of The Las Vegas Strip
The Wynn Casino and Resort isn't new, of course (the Wynn opened on the Las Vegas Strip in 2005), but what is new is the Wynn West—the resort's new tower. The tower will be located on the west side of the Strip and will be connected to Wynn via a overpass bridge. 
Wynn West will include 38 acres and 2,000 to 3,000 guest rooms. 
---
About Heavy Metal Equipment: Heavy Metal Equipment is an independently-owned heavy equipment rental and sales company. We are headquartered in Las Vegas and service all of Nevada, Utah, and Idaho. Our growing team of employees have over 65 years in the construction industry. Visit www.heavyequipmentrentals.com to learn more.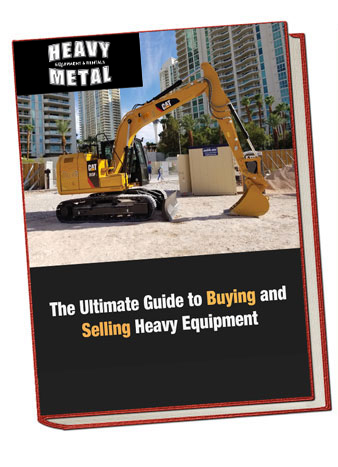 FREE

Guide to Buying and Selling Heavy Equipment

Enter your details to receive our complimentary ebook