About Us
7 Construction Projects that Changed Las Vegas (and Nevada) in 2019
By Reannon Muth on Nov 15, 2019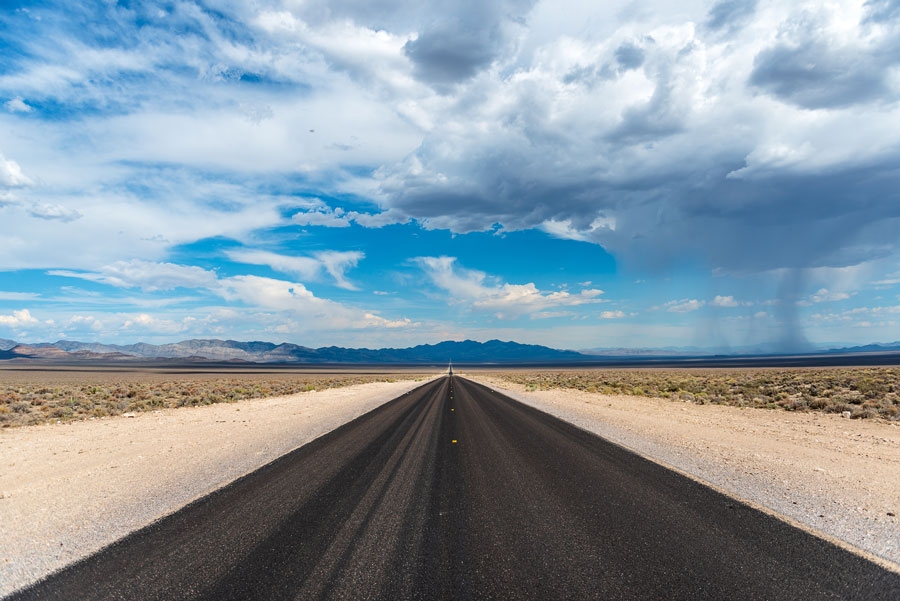 2019 was a big year for Nevada, particularly for the cities of Reno and Las Vegas. The economy of both cities appears to be shifting to encompass a wider range of industries, including the cannabis industry, professional sports and the arts. What this has done is make Nevada an even more popular relocation destination. So popular, in fact, that between 2010 and 2015, Nevada saw a 7.05% population increase—One of the largest growth rates in the country.
But despite the economic expansion, Nevada always has been—and will remain for the foreseeable future—a hospitality state. This has meant the construction of more hotels, more convention centers and more homes to house the latest influx of hotel and casino workers.
Below is a roundup of seven of the biggest construction projects in Nevada in 2019.
1. Construction boom in the cannabis industry
Since recreational marijuana was legalized in Nevada in 2017, the Silver State has undergone a bit of a well, green, makeover. According to the Nevada Appeal, as of November 5, 2019, there were 12 cannabis and hemp projects either in the design and construction phase or completed in Nevada and California.
Miles Construction is one Northern Nevada-based construction business that has capitalized on the movement by jumping at the chance to help build a $15 million marijuana factory east of Reno for MedMen, a cannabis company based out of Los Angeles. The plant was completed in 2018 and at 45,000-square-feet, it is the largest marijuana factory in Nevada.
2. A focus on the areas beyond gaming or hotels
According to the Nevada Gaming Control Board, as of February 2019, only 35 percent of total revenue generated on the Las Vegas Strip came from gambling. This has been true for decades. In fact, 2019 marked the twentieth straight fiscal year when gambling contributed to less than half of all Strip revenue. This has created a gap that developers have begun filling with non-gaming centric businesses.
Two examples of this include Area 15 and the MSG Sphere. When Area 15 was purchased back in 2006, plans were underway to make it a gaming center or hotel. 13 years later, however, when Area 15 opens, it will be a retail, entertainment and event space—no casino. The MSG Sphere, which is being built by the Madison Square Garden Company and is scheduled to open in 2021, will be an entertainment venue for concerts, award shows and corporate events. It will feature 18,000 seats and the world's largest LED screen, but like Area 15, it won't include a casino.
"It used to be that if you wanted to go gamble, you went to Vegas," says Shlomi Ronen founder of Dekel Capital, as reported in the Commercial Observer. "That's not the case anymore, with more gambling options in the U.S.. and abroad. People are coming for the experience, with some gambling alongside. From that standpoint, Vegas is only improving." 
3. New hotels in Las Vegas
Resorts World Las Vegas and The Drew Las Vegas are just two of several new large-scale resorts being built in 2019 in Nevada. And it would appear to be good timing, as no new mega resort has been built in Las Vegas since The Cosmopolitan in 2010.
The CEO of the firm behind The Drew, Steven Witkoff, told Commercial Observer that in spite of operating at 92 percent occupancy on a regular basis, "Las Vegas is the only major submarket that has seen no new supply."
4. More convention centers in Las Vegas
In 2019, convention center attendance rose by 3.3 percent in Las Vegas. With the attendance increase has come the build-out and expansion of several convention centers, which have included:
$76-million Expo Center at World Market Center
The Las Vegas Convention Center $1.4 billion renovation and a $860-million expansion.
$375-million Caesars Forum—This will add 550,000 square feet of convention space.
The Forum Plaza—This will add 100,000-square-feet of outdoor meeting and event space and will be the first of its kind in Las Vegas.
When The Drew Las Vegas Resort is completed, it will add 550,00-square feet of convention space.
5. More new business off the Strip
Las Vegas has been making industrial investments in the e-commerce economy, which in some ways has set the city on a similar growth path as other metropolises, like Los Angeles. Developers and business owners have also watched the recent success of retail and entertainment venues in downtown Las Vegas and are expanding the market into other areas of the city, most of which are off the Strip. All of this, in combination with the growing population, has lead to the creation of more retail spaces.
At the close of 2019, there will be an expected 1.2 million square feet of retail space added in Southern Nevada. Retailers include furniture stores, drugstores, a Costco and a new shopping center. 
But retail isn't the only industry that's seeing an off-the-Strip expansion. In 2019, Las Vegas added 127,900 square feet of new office space as well. 
6. New multifamily housing being built in Las Vegas and Reno
Demand for multifamily rentals in Southern Nevada increased by 7.8 percent in 2019, giving Las Vegas the distinction of having the highest year-over-year rental growth in the US. The increased demand for rentals is thought to be due in part by the spike in California transplants who have relocated to Nevada in recent years. 
Some of the new housing developments under construction in Las Vegas in 2019 have included:
63-unit apartment on the corner of Casino Center Boulevard and Colorado avenue, which is scheduled to open in May 2020.
125-unit retail apartment complex across from the University of Nevada Las Vegas (UNLV), which opened in August 2019.
Reno is also experiencing a spur in housing investment by developers from around the country. Thanks to Testa, Google and Apple all setting up centers in Northern Nevada, 3,487 new apartments are under construction in Reno in the fourth quarter of 2019, with another 6,255 planned for the near future, reports Northern Nevada Business View. 
7. Beautifying Nevada roads with public art 
According to the Review Journal, the Nevada Department of Transportation adopted a "landscape and aesthetics master plan" in 2002, which dedicated three percent of new construction and capacity improvement funds toward art and "other visual improvements" on Nevada roads. Over the last three years, NDOT has spent $20 million on landscaping and aesthetics in the Las Vegas Valley alone. 
Some of the Las Vegas-area public art were part of the Project Neon construction and included a mural depicting the Hoover Dam construction as well as several massive art sculptures. 
---
---
Heavy Metal Equipment is the premier, independently-owned heavy equipment and sales rental company in Southern Nevada, servicing all of Nevada, Utah and Idaho. Heavy Metal Equipment rents and sells a variety of construction equipment, including excavators, dozers and more. For questions or to learn more about Heavy Metal Equipment, visit www.heavyequipmentrentals.com.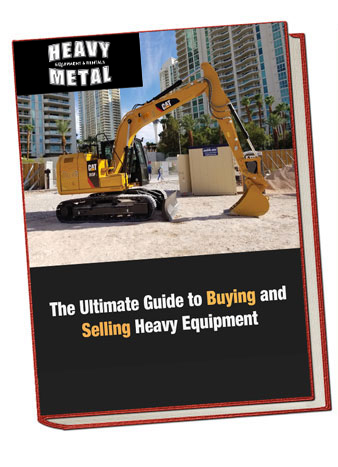 FREE

Guide to Buying and Selling Heavy Equipment

Enter your details to receive our complimentary ebook