About Us
Top Construction Trends to Watch in 2020
By Reannon Muth on Mar 5, 2020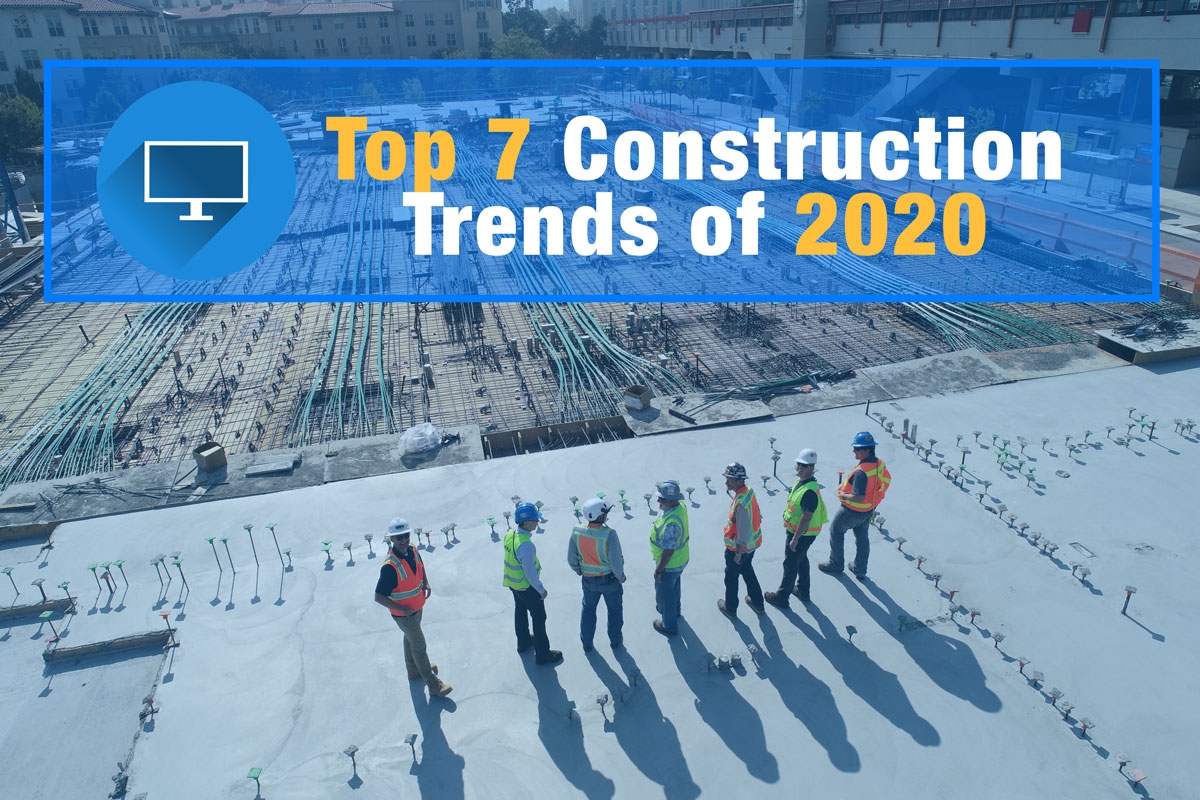 The construction industry gets a lot of flack for being slow to adjust to change—especially where technology is concerned—but as these 2020 construction trends will show, that may soon change. Below is a list of the top construction trends of 2020—both the positive and the negative.
The Positive Trends
1. Increase Use of Drones 
More construction companies are using drones in 2020. In fact, year over year, drone use on construction sites has risen by 239 percent. This is true for several reasons. First, drones can be used to help map large areas not easily reached by vehicles. Second, drones not only allow people to make quick decisions, but they also help to improve the safety of both workers and equipment. Drones help workers examine areas that are too high or too dangerous to reach using manpower alone. Read: 3 Ways Technology is Impacting the Construction Industry. 
2. More Reliance on Augmented Reality (AR)
This year, builders are continuing to rely more on Augmented Reality (AR) as a visual aide and simulation tool. AR works as an effective communication tool during the pre-construction stage because it can show clients and team members projections of what the project will look like when completed as well as throughout every stage of the building process. AR also uses 3D simulation, which can be helpful when simulating any structural changes a building may need. AR can also be a useful aide in safety training. 
3. Rise in Popularity of Modular and Prefabricated Construction
Due to the labor shortage and the growing cost of materials, modular and prefabricated construction has been gaining in popularity in recent years—and this is expected to continue in 2020. In fact, according to Construction Dive, modular construction will continue to increase by 6.9 percent per year. It isn't just smaller projects that are going modular either. The average modular project square footage is 200,000 square feet.
4. More High-Tech Safety Equipment
Exoskeleton suits—The robotic tech that turns construction workers into real-life versions of Iron Man—have gotten a lot of attention in recent years, and for good reason. The suits' power-assist technology can make lifted loads feel a lot lighter or even entirely weightless. But there's also a wide variety of safety tech being used more heavily in the construction industry that may not receive as much press but are just as useful. Wi-Fi-connected work boots alert team members if a worker falls, for instance, and some robotics can help reduce muscle strain. There are unpowered versions of exoskeletons, for instance, that help to improve posture and reduce pressure to the body through the use of counterweights. Environmental sensors that detect heat, wind or toxins—such as asbestos—are also being used more frequently in order to protect both workers and equipment. 
The Negative Trends
5. Continued Labor Shortage
Unfortunately, the construction labor shortage continues to persist in 2020. What's more, attracting new talent is getting more expensive and the competition over a small pool of qualified applicants is just as fierce as ever. The industry has responded to the shortage by ramping up its effort to recruit women as well as workers in Generation Z (those born between 1995 and 2010). But the numbers aren't yet where they need to be to replace the high volume of construction industry workers who have retired or left the industry entirely. According to the Bureau of Labor Statistics, only 9.9 percent of construction industry workers are female. And despite the $1.3 billion per year Congress has earmarked for careers and technical education, Millennials and Gen Z-ers are still passing over trade school in favor of four year college degrees. 
6. Rising Cost of Construction Materials
Construction materials may continue to remain pricey. According to the Association of General Contractors, construction material costs were increasing by 7.4 percent year over year as of October 2018. Tariffs may be partly to blame as well as the increased public demand for cutting-edge building material, such as self-healing and light generating concrete or transparent aluminum. 
7. Financial Damage Due to Weather Events
The recent increase in wildfires, hurricanes and extreme temperature shifts has had a negative effect on everyone, including builders and developers. Because extreme weather events appear to be on the rise, insurance companies have increased their rates or made policy changes that exclude coverage of wildfires or other specific weather-related damage. Construction companies are taking preventive measures to keep their business and equipment safe by constructing barriers around worksite and upping their insurance coverage.
8. More Cyber Attacks
Cyber security has received a lot of media attention so far in 2020. An unfortunate side effect of construction businesses becoming more dependent on tech and AI, such as robotics, drones, GPS, etc, is that they're now more vulnerable to malicious cyber attacks. The construction industry has been proactive about properly securing buildings and equipment, but in 2020, the industry will need to do more to prevent employees from succumbing to computer hacks and email phishing campaigns. 
Sources: 
Construction Industry Trends You Must Know For 2020
Top Issues and Trends for Construction Contractors to Watch in 2020
---
Heavy Metal Equipment is a construction equipment rentals and sales company that operates in Nevada, Utah and Idaho. We rent and sell a range of construction equipment, including excavators, bulldozers, motor graders and rock trucks. We invite you to browse our rental inventory listings, and if you don't find something you're looking for, feel free to give us at a call at 1-800-712-4190.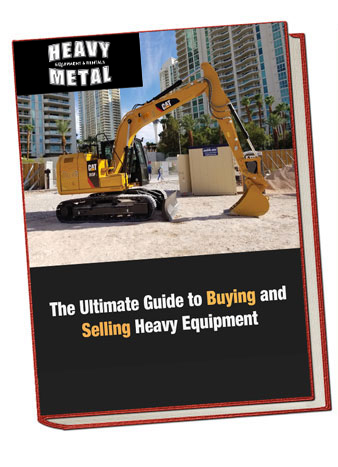 FREE

Guide to Buying and Selling Heavy Equipment

Enter your details to receive our complimentary ebook