About Us
3 Ways Technology is Impacting the Construction Industry
By Reannon Muth on Apr 25, 2019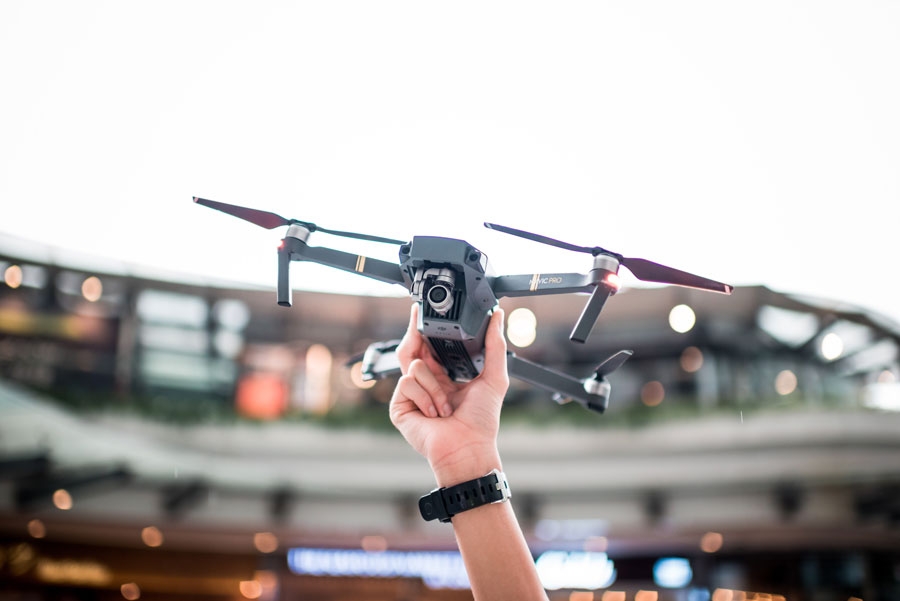 If you're feeling as though your construction company may be falling behind when it comes to adopting the latest in construction technology, you're not alone. One survey found that only 8 percent of construction companies reported to being "cutting edge." What's more, nearly 70 percent felt they were "behind the curve."
Investors are betting big on construction tech
Between 2011 and 2017, investors poured $10 billion into companies focused on the development of new construction technology. Construction tech is a hot investment ticket now, with investors banking that cloud-based collaboration platforms and AR/VR will become essential tools of the construction trade.
Why contractors are hesitant
Though contractors have traditionally been slow to adopt to new technology, they recognize the need for tech and generally approve of the many ways it can increase efficiency. The problem lies in the cost.
According to the 2017 Construction Technology Report (ConTech) by JB Knowledge, 54% of construction companies claim new tech research is not in their budget. The reasons for this involve a lack of financial resources and IT staff. Currently, contractors report to allotting only 1 percent of their annual revenue to IT.
Below we look at three ways technology is changing the construction industry—whether contractors are ready or not.
1. Connected devices are streamlining communication
People have been taking advantage of connected devices (the Internet of Things - iOT) in their home for several years now—programming their thermostats and supervising their nannies remotely from apps on their smart phones.
The construction industry has taken advantage of this useful technology as well, utilizing wearable tech to detect and notify a supervisor when an employee falls, for example, or programing monitoring devices to send automated daily reports directly from the equipment to an operations manger's email inbox. This easy access to data and real-time flow of information has streamlined the communication process between various departments and players in a construction industry, reducing human error and expediting emergency response times.
In an industry where time is money and mistakes can be both costly and life-threatening, these improvements to the communication process have been game-changers.
2. Drones are improving supervision and inspection
Drones can inspect a large project far quicker than a human can, covering a space that might take a human several days to review on foot. This not only reduces inspection time, but it also improves upon it. Drones can fly overhead and inspect areas that may be unreachable for a human, for example. They can also film and collect data on areas of a jobsite that a human may have difficulty reaching safely, like the top of a building or the bottom of deep hole. In this way, drones can help keep workers safe.  
3. Robots are increasing productivity
While in some industries, robots have replaced workers, in the construction industry, robotics systems are largely being designed to work alongside workers—assisting with the heavy lifting (literally) and helping to boost efficiency.
Two examples of these robotic systems are the MULE (Material Unit Lift Enhancer) and the Guardian GT. The MULE helps workers lift and carry material weighing up to 135 pounds while the Guardian GT "essentially turns wearers into a flightless Iron Man," reports Jobsite, allowing its wearer to lift up to 1,000 pounds.
What ways has your company embraced construction tech? What is one piece of construction technology you hope to purchase in the future?  
Join the conversation on Facebook and let us know.
---
About Heavy Metal Equipment: Heavy Metal Equipment is a premier, independently owned heavy equipment rental and sales company. From our headquarters in Las Vegas, we proudly service all of Nevada, Utah, and Idaho. Our growing team of employees have over 65 years in the construction industry. Visit www.heavyequipmentrentals.com to learn more.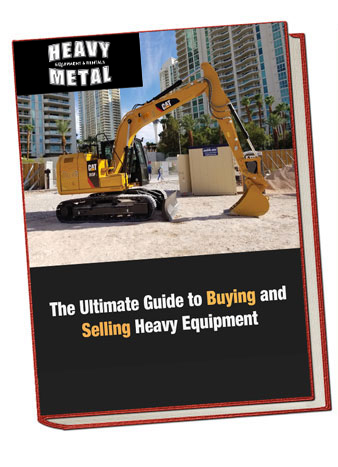 FREE

Guide to Buying and Selling Heavy Equipment

Enter your details to receive our complimentary ebook