About Us
6 Anti-Theft Devices that Will Help Protect Your Heavy Equipment from Theft
By Reannon Muth on Feb 14, 2019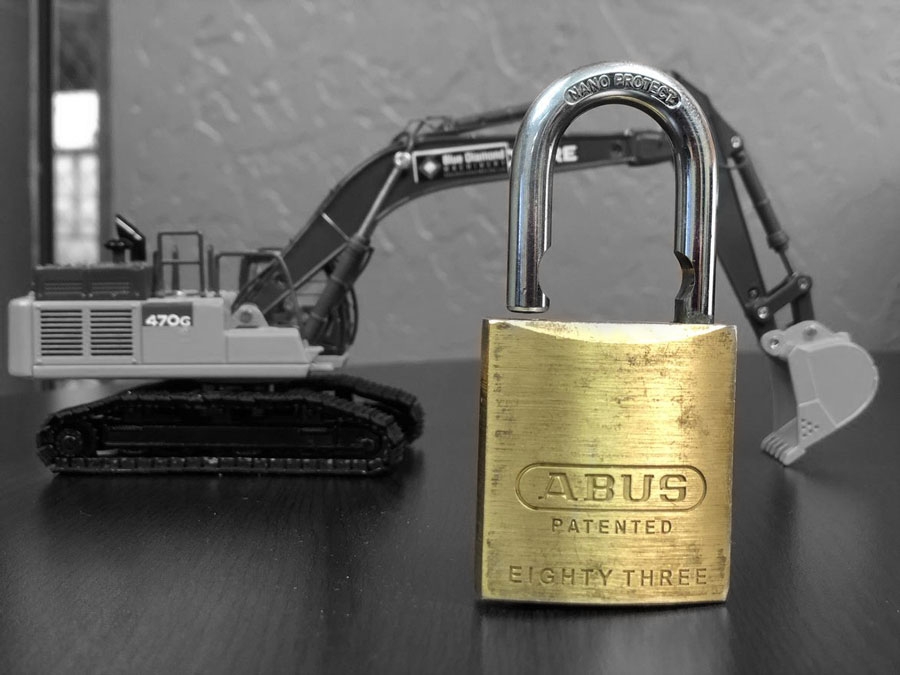 If you think your company will never be the victim of construction equipment theft, consider the following statistics:
Every month, as many as 1,200 equipment theft reports are filed with the National Crime Information Center.
Heavy equipment is five times as likely to be stolen than it is to be damaged in a car accident, according to the National Insurance Crime Bureau and the National Equipment Register.
The average price tag of a stolen machine is $17,400.
Though heavy machinery theft is relatively rare, the consequences of having it happen even just once can be detrimental to a construction company. Luckily for contractors, a little worst-case scenario planning can go a long way in avoiding the costly expense of having to replace stolen machinery.
Below are several ant-theft devices to consider when creating a loss-prevention strategy for your construction business. 
1. High-security locks
Your first priority should be to put locks on all vehicles, trailers and portable equipment. The locks you choose should be pick-resistant and made from laminated steel. In addition to placing a lock on each machine's steering wheel, you may also want to add a lock to the wheels/Axel, hood side plates and fuel caps. 
2. Chains
Chain your equipment together whenever possible. Because driving off with a skid steer is tricky, but driving off with a skid steer when it has been chained to an excavator and a rock truck is a lot more difficult. Make sure the chains are case-hardened and thick enough to guard against cutting. 
3. Equipment ID numbers
Create equipment identification numbers and stamp all equipment and attachments with it. Put the identification number on the outside of the machine and also hidden somewhere on the inside as well. This will not only deter would-be thieves. but it will also help police identify your machinery in the event something goes missing. 
4. Night cameras and motion sensors
A digital wireless video system and motion sensors may be an expensive investment, but they are one of the best ways to prevent machine theft. You can opt to have your cameras record continuously during off hours or you can program them to only record when motion is detected.  
5. Light towers
Light towers can be particularly useful if you have a large fleet of equipment. Though a light tower may lack the bells and whistles of a fancy alarm system, sometimes a bright spotlight is enough to make a thief reconsider his plan to rob your business. Some light towers are as tall as 30 feet in height and can even rotate 360 degrees, ensuring that you (and your cameras) have a full view of the entire machine yard.
At Heavy Metal Equipment, we offer our clients a Wacker Neuson LTV6K Light Tower, which has a height of 22.7 feet when the mast is extended.
6. Deactivation and tracking devices
Deactivation devices work in a variety of ways—Some require operators to enter a secret pin while others require they use a special key or keychain fob. Regardless of the particulars of the technology, however, the end result is the same--the machine immediately shuts off as soon as the device is triggered. 
Thieves may be find ways to work around deactivation devices, however, which is why a GPS tracking device--like a LoJack transmitter--can come in handy. Tracking devices are activated once a police report is filed. The police can then use the technology to pin-point the machine's exact location.
What to do if your equipment is stolen:
Sometimes you can do everything right and tragedy still strikes. If it does, here are a few steps to take in the hours after the theft occurs. 
Block off the "crime scene" so that evidence can be collected by the authorities.
Create a list of all the items stolen so that you can present it to the police and to your insurance company.
Take your own photos of the crime scene, as you may need them for insurance filing purposes.
Let auction houses and equipment sellers know about the theft and run a daily check on online heavy equipment sales and auction sites.
---
About Heavy Metal Equipment: Heavy Metal Equipment is an independently-owned heavy machinery company that sells and rents construction equipment across Nevada, Utah and Idaho. To learn more, call 1-800-712-4190 24/7 or view our used and new inventory at heavyequipmentrentals.com.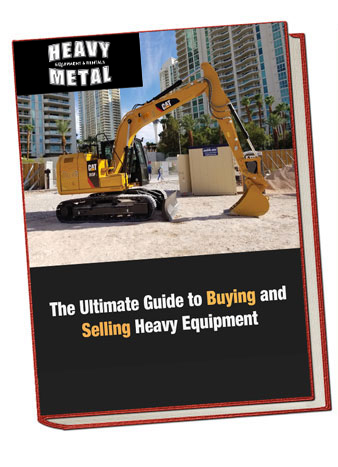 FREE

Guide to Buying and Selling Heavy Equipment

Enter your details to receive our complimentary ebook