About Us
5 Ways Construction Companies Have Been Navigating the Labor Shortage
By Reannon Muth on Jul 12, 2019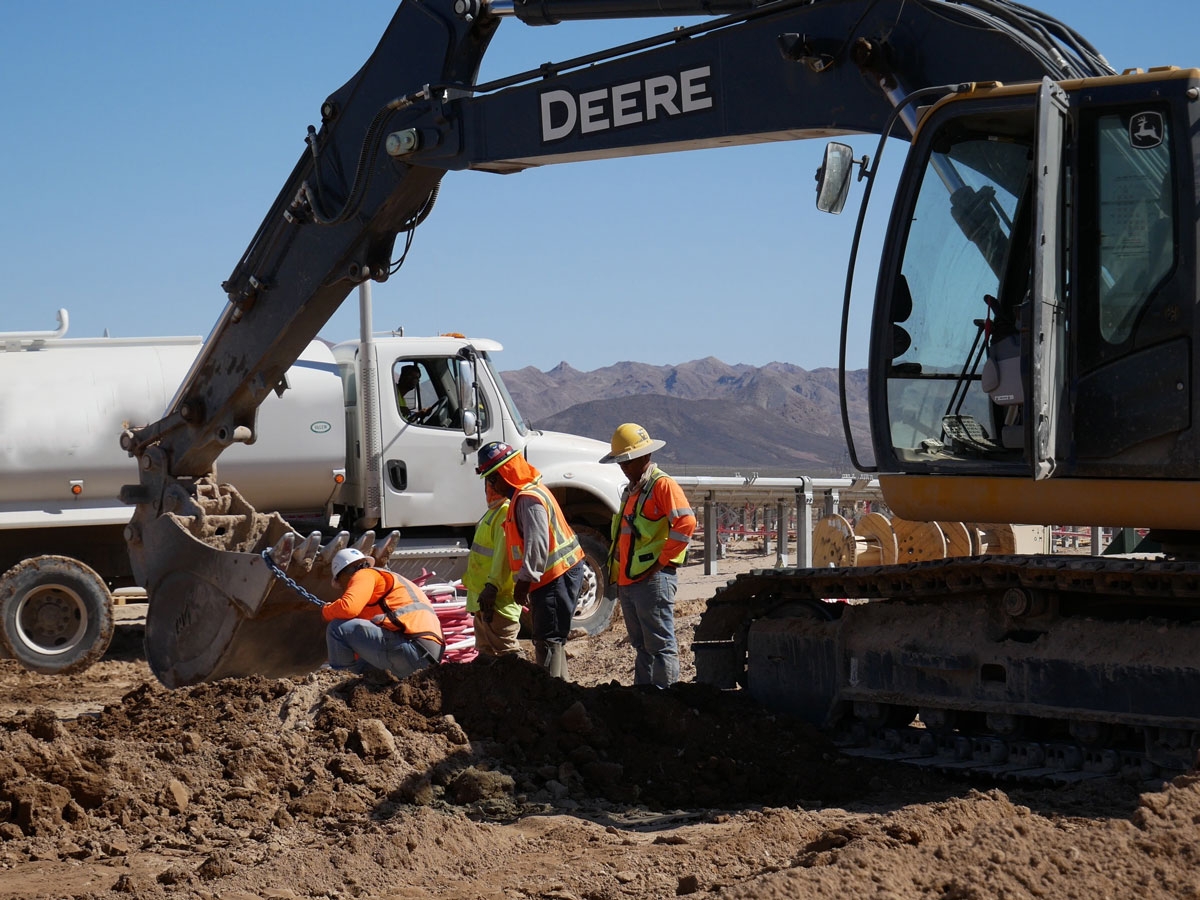 As anyone who has worked in the trades over the last few years well knows, the construction industry took a big hit during the Great Recession. Between 2006 and 2011, the construction industry lost 40% of its workforce—That's 2.3 million workers. Though the economy has since recovered and construction is booming throughout much of the US, the industry has found itself facing a new problem: It doesn't have enough workers.
The Bureau of Labor Statistic reports that six out of every 10 construction workers who lost their jobs during the recession found work in other industries and have not yet returned. Add in the fact that millennials have largely turned their back on the trades, and you have a serious problem with no immediate solution.
Unfortunately, the problem has only continued to worsen. Builders reported worker shortages being as high as 56% in 2016, which is up from a 21% estimate in 2012.
As a result of the shortage, construction companies have had to get creative. From running a leaner operation to outside-the-box recruitment strategies, the following is a look at five innovative ways construction companies are navigating a world where there simply isn't enough hired help.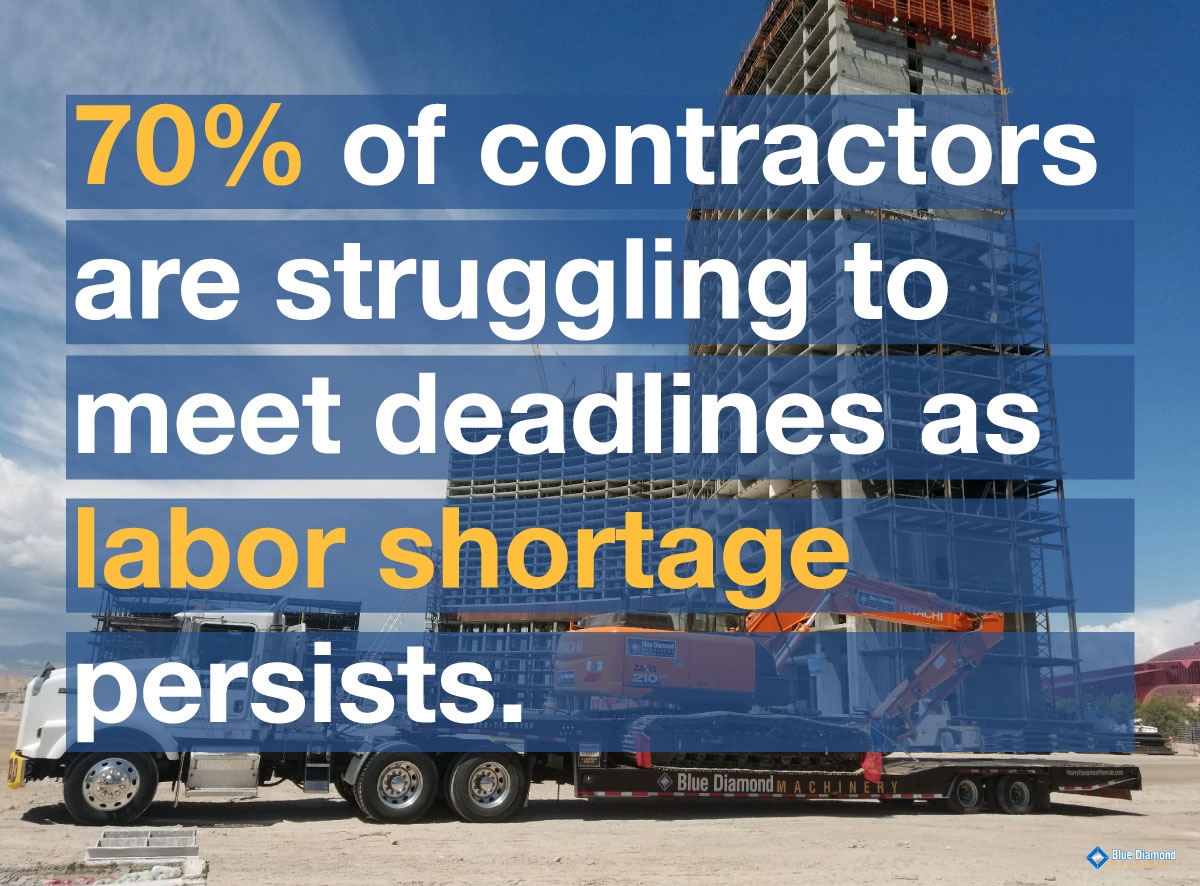 1. Making do with less
One of the biggest ways construction companies have survived the labor shortage is by undergoing a complete overhaul of their operations process. In an effort to maximize efficiency and run the leanest operation possible, company leaders have had to rethink each part of their process, asking themselves at each step: How can we further streamline this? The last few years have made managers experts at trimming the fat. And that has included saying no to jobs that don't maximize their bottom line and relying on software, robotics and other technology to fill in the gaps whenever possible.
2. Training novices
In the face of a lack of experienced or skilled workers, many companies have begun hiring inexperienced workers and then training and certifying them on the job. Others have even paid new-hires to attend vocational schools. 
3. Hiring outside of the state or region
Companies in cities or areas where the work is booming have started recruiting from areas that are less busy. They're now either paying workers to commute or are offering to cover their relocation expenses. Recruiters have also utilized their network—providing referral incentives and asking distributors and vendors for candidate suggestions.
4. Increasing salaries
In 2017, the median salary for a construction worker in the US was $34,530, but some states, like Illinois, Massachusetts, Hawaii and New Jersey have averages that are much higher, according to the US News and World Report.
Companies in Chicago, for instance, pay construction workers a mean salary of $63,250 and Honolulu pays a mean of $58,500. While pay increases alone won't solve the worker shortage, companies have reported it has helped draw workers from other industries who would not have otherwise considered a career in construction.
5. Looking to nontraditional workers
The labor shortage has caused many construction companies to look beyond the obvious recruit and reach out to young, inexperienced workers or even the formally incarcerated. They've also partnered with nonprofits like Helmets to Hardhats to hire veterans and they're working with foster child advocacy agencies to match foster children about to age out of the system with jobs in the industry. Companies have also looked to recruiting more women to help fill the gaps as well.
The Bottom Line: The labor shortage isn't just a problem facing the construction trade, but all the trades in general. While creative problem-solving can work in the short term, many in the trades agree that the best long-term fix to the labor shortage crisis is promoting vocation training and job preparedness programs.
Sources: Giatec, US News, Construction Executive, Construction Dive.
---
About Heavy Metal Equipment: Heavy Metal Equipment is an independently-owned construction equipment company in Las Vegas that rents and sells heavy equipment. Visit us at heavyequipmentrentals.com to learn more.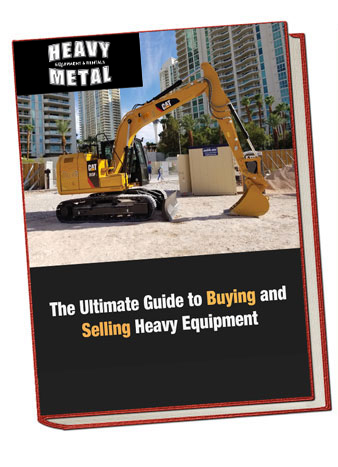 FREE

Guide to Buying and Selling Heavy Equipment

Enter your details to receive our complimentary ebook