About Us
9 Myths about Construction Work Dispelled
By Reannon Muth on May 10, 2019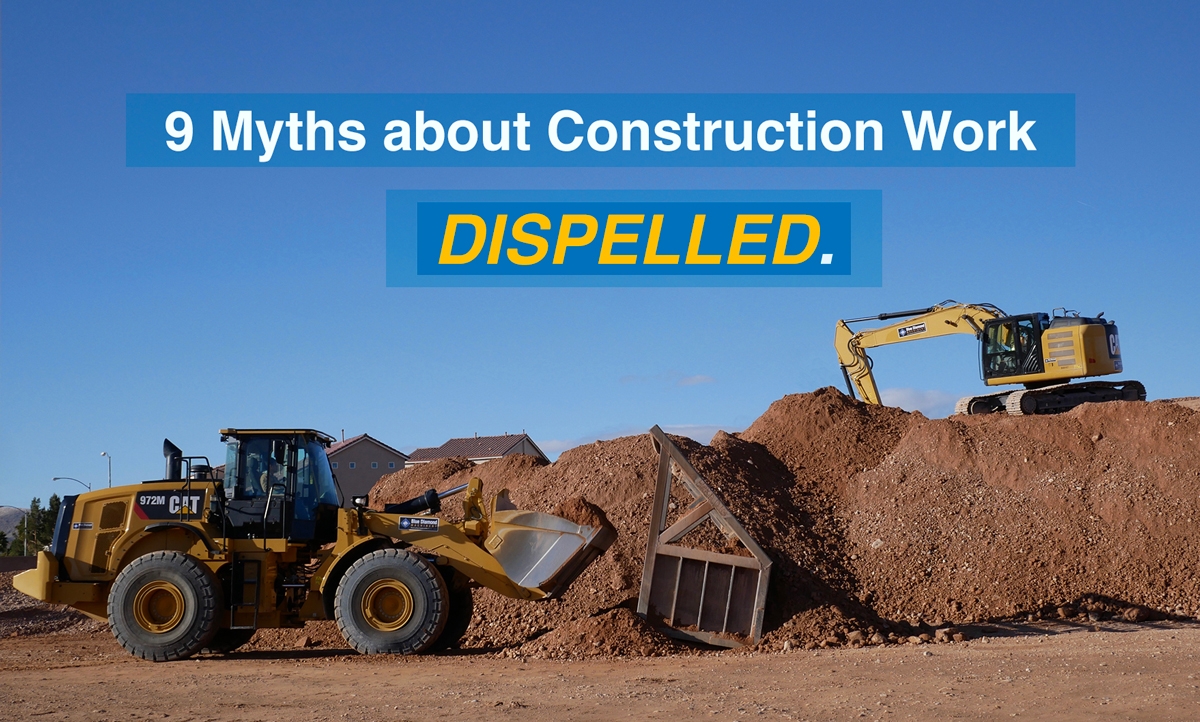 Every industry has its stereotypes and misconceptions. But few have been more damaging to an industry than the common myths surrounding a career in construction. This is according to the results of a 2019 survey of contractors, which suggested a possible cause for the construction labor shortage lies with the persistent stereotype that construction work is "dirty" or requires significant upper body strength. Even the phrase "career in construction," was problematic, as 52% of contractors indicated that potential job applicants saw construction work as merely a  job and not a viable career option.  
Below we take a deep dive into these stereotypes in an effort to dispel the myths and shed some insight into the realities of what a career in construction can look like long term.
Myth 1: A career in construction is only for people who aren't "book smart."
The reality: While many positions in the field of construction don't require a college degree, almost all require continual training. Workers must regularly take tests and recertifications in order to stay up-to-date on regulations and the latest in equipment advancements.  
What's more, a number of positions in the field—such as engineer or architect—require a great degree of high-level thinking and analysis. Numerous entrepreneurship opportunities exist as well.
Myth 2: Construction work requires hard physical labor.
The reality: There are numerous positions in the construction field that require little or no physical labor. Plus, robotics systems and machines have stepped in to do much of the heavy lifting—literally—making the need for brute human strength less with each passing year.  
Myth 3: Construction work is for people who don't have other career options.
The reality: People are drawn to the construction industry for a variety of reasons. Some love the idea of working with their hands or working outdoors. Others love the technology or simply get a lot of satisfaction from being able to see and touch the efforts of their hard work. Whatever their reasons, most people who work construction do it because they enjoy it, not because they couldn't find work in other fields.
Several of the world's most successful people got their start in construction and other sectors of the trades industry. Arnold Schwarzenegger owned his own construction business, for example, and Whoopi Goldberg was a bricklayer who helped build the wall around the San Diego Zoo. Even James Bond himself, Sean Connery, once held a job in construction.
Construction is far from a last option career, as it has a lot to offer potential applicants, including an above-average salary, job security and weekends and holidays off.
Myth 4: Construction jobs don't pay well.
The reality: Nothing could be further from the truth. The median salary for construction project managers is $82,790. Equipment operators earn a median pay of $46,900 and inspectors earn $59,700. Even those at the entry level end of the spectrum—those tasked with cleaning debris or digging trenches, for example—earn a median salary of $33,430. This is a decent living, especially considering that many of the positions in the industry only require a high school diploma and some don't require any formal education credential at all.
What's more, construction industry wage growth is the highest in the country—wages are expected to increase by 4.5 percent in the next few years.
Myth 5: Construction isn't an option for women.
The reality: In 2018, women made up 9 percent of the construction workforce. This number may be small, but it's expected to grow as the construction industry continues to expand and the need for quality workers increases. It's predicted that by 2020, women will make up 25% of the construction workforce. Women work in a variety of roles in the industry—with 45% working in sales and office roles and 31% working in management positions.
Myth 6: Construction work isn't for people who have 4-year degrees.
The reality: Just like any other organization, construction companies require a wide variety of workers, including accountants, marketers and human resource managers. All of these positions require four-year degrees.
Having a college degree doesn't exclude a person from working in the operations side of the business either. College-educated individuals opt to work in the field because of the many incentives and benefits the industry provides.
Myth 7: The construction industry is dying.
The reality: Construction in the US isn't on the decline. In fact, the truth is quite the opposite—The construction industry is booming. It's the fastest growing industry in the nation, according to the Bureau of Labor Statistics.
Myth 8: Construction is dangerous.
The reality: Construction work can come with a degree of risk, but it isn't inherently dangerous. The US Department of Labor's Bureau of Labor Statistics reports that fatal work injuries have been on the decline since 2006. Technology has made the industry safer than ever before.
Myth 9: Construction work is easy and boring.
The reality: Despite the stereotype, not everyone who works in the construction industry shovels dirt. There's a lot of variety in the construction field, and much of it is not boring and little of it is easy. But even the jobs that many think of as traditional "construction work," such as brick laying or scaffolding, require a number of advanced skills. Working in the field requires creative problem solving as well as the ability to make quick decisions and work well under pressure.
Know of a myth we didn't include? Visit us on Facebook and let us know.
---
About Heavy Metal Equipment: Heavy Metal Equipment is an independently-owned heavy equipment rental and sales company. We are headquartered in Las Vegas and service all of Nevada, Utah, and Idaho. Our growing team of employees have over 65 years in the construction industry. Visit www.heavyequipmentrentals.com to learn more.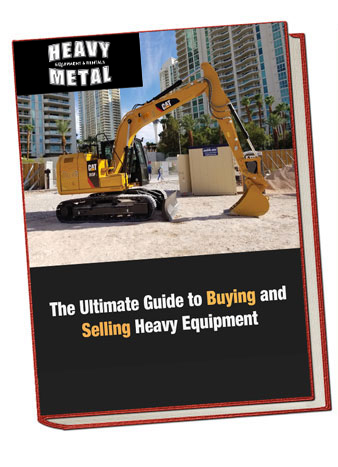 FREE

Guide to Buying and Selling Heavy Equipment

Enter your details to receive our complimentary ebook