About Us
7 Ways to Recruit Quality Employees to Your Construction Company
By Reannon Muth on Jan 8, 2019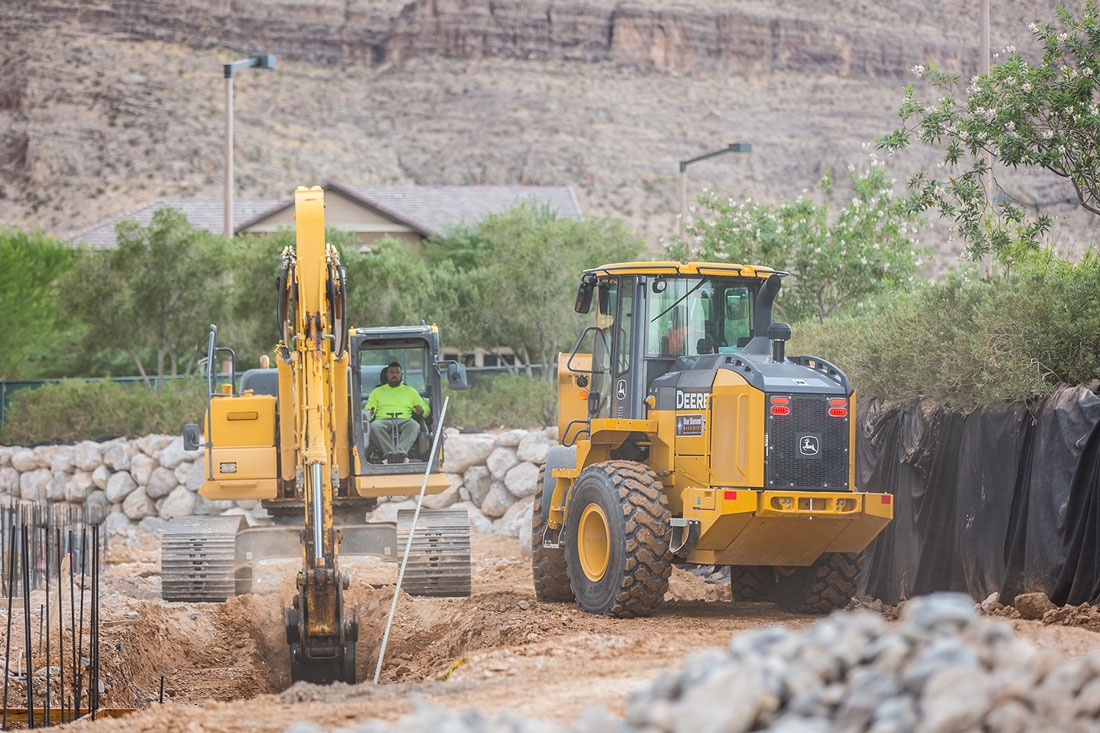 Did you know that 70% of contractors struggle to find quality workers?
This is according to a 2017 survey conducted by the Associated General Contractors of America (AGC) and Autodesk, which found that contractors across the US, but particularly in Western states, report to having trouble recruiting job candidates who meet necessary skill and experience requirements.
What accounts for this? As any contractor who survived the 2008 recession knows well, one of the biggest factors behind the labor shortage is the lingering effects of the economic downturn—A full 60 percent of the recession's displaced workers left the construction industry for the transportation or business services sectors and have yet to return.
But another reason is the lack of millennial interest in the trades industry. Millennials now represent 35% of the labor market, yet only a fraction of Millennials have opted for careers in the trades, and that includes construction. Despite these challenges, however, it is possible to find and recruit top talent to your construction company. The key lies in being creative in your search and looking beyond the obvious.
Below are seven of the best ways to hire first-rate construction workers for your business.
1. Hire for loyalty and stability
According to the Bureau of Labor Statistics, the construction industry has an employee turnover rate of 21.4%--One of the highest rates in the country. Since costs associated with recruiting and training new employees are high, it would stand to reason that one of the first priorities a construction company should have is ensuring their new recruits will stick around for the long haul. One way ensure this is to hire loyal and stable employees.
Do not invest in a flight risk. Instead, examine a candidate's work history carefully—Has he had several jobs in the last five years? What reasons does he give for this? A candidate who has demonstrated a track record of job hopping could be unstable or unsure of his career goals. Either way, he's a risky candidate. Seek out candidates who are not just passionate about their position, but who are also passionate about working for your brand.
2. Recruit year-round
A common mistake many contractors make is to only actively recruit during the busy season. To find the best construction workers, however, companies should be recruiting year-round. Only hiring when you desperately need someone means that you'll be more likely to settle for a sub-par candidate. If you begin the hiring process prior to your busy season, you won't be rushed and will be able to take the time to find the right fit. Even if you end up having to start an employee a couple of weeks earlier than necessary, it'll be worth the investment for a reliable, loyal candidate who will remain on your team for years to come. Get ahead of the curb and start collecting resumes early and often.
3. Think outside of the (ad)box
In today's tight labor market, placing an ad on Craigslist and waiting for the resumes to start pouring in simply isn't enough. To find quality candidates, you may have to go beyond the job boards and take a more proactive approach. Hunt for promising workers at local tech and trade schools, for instance, or consider inviting current employees into the recruitment process by offering referral bonuses for candidate recommendations. Don't be afraid to use social media as a recruitment tool as well—Post your job ad in location-specific Facebook groups and reach out to potential recruits on LinkedIn. You may even want to consider running a recruitment ad on Facebook. Facebook's Ads Manager allows you to create ads that target users by detailed and specific criteria, including location and position title. You can even choose to target employees currently working for a competitor.
4. Focus on character rather than skills
An employee can always be trained on the technical or "hard skills" of a job—Soft skills, however, are another story. It's trickier to train a worker on how to be a good communicator or team player, for example. And being self-motivated, personable or flexible are skills that are more innate—An employee either has those character strengths or he doesn't. This is why when searching for your next new hire, it's important that you focus more on a potential employee's character rather than on his skills or even experience level.
A couple of useful questions to ask during the interview process include:
Tell me about a time when you were asked to do something you had never done before. - This screens for adaptability, which 69% of hiring managers agree is the most important soft skill.
Tell me about the last time you had to deal with a difficult customer. - This will give you insight into how the employee deals with conflict. You want a worker who will remain calm and rational during conflicts, whether it be with a customer or another employee.
5. Consider employees from diverse backgrounds
Oftentimes candidates looking to make a career change make great construction workers. They may not have a background in the construction industry, but that doesn't mean that they don't possess relevant experience that can benefit your company. Your next great hire could be a former police officer, engineer or military veteran, for example. The nonprofit Helmets to Hardhats is an excellent resource to use if you're looking to recruit a former serviceman or woman, as they match military veterans with jobs in the construction sector.
When hiring outside the construction industry, look for employees with the following qualities:
Problem solving skills
Quick decision-making abilities
Excellent communication
Experienced and organized planning abilities
These are all crossover skills that apply well to any position in the construction field.
6. Focus on company PR
Another creative way to attract quality candidates is to use PR to highlight the aspects of your company that make it a great place to work. You can do this by publishing comany press releases and getting your company's name listed in local newspapers and magazines. Not only is this an excellent way to get your name out to potential customers, but it's also an effective way to get your business noticed by potential employees. Qualified candidates are more likely to apply to work for established, reputable companies they're familiar with. If they've read about your new company benefits package in a press release or saw your company's booth at a local charity fundraiser, they'll be more likely to want to work for you.
7. Don't overlook traditional advertising methods
While posting your ad on popular internet job boards is important, be careful not to overlook more traditional recruitment efforts as well. Tech is nice, but sometimes the best way to find new employees is through face-to-face exchanges at job fairs or networking events. Also consider posting "we're hiring!" flyers at local businesses that you think your potential recruits may frequent, such as Home Depot or a local bar or café.
---
About Heavy Metal Equipment: Heavy Metal Equipment is an independently-owned heavy machinery company that sells and rents construction equipment across Nevada, Utah and Idaho. To learn more, call 1-800-712-4190 24/7 or view our used and new inventory at heavyequipmentrentals.com.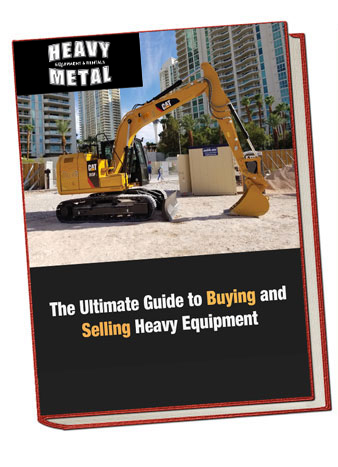 FREE

Guide to Buying and Selling Heavy Equipment

Enter your details to receive our complimentary ebook