About Us
Boating Safety Tips: How to Stay Safe on the Lake This Summer
By Reannon Muth on May 1, 2019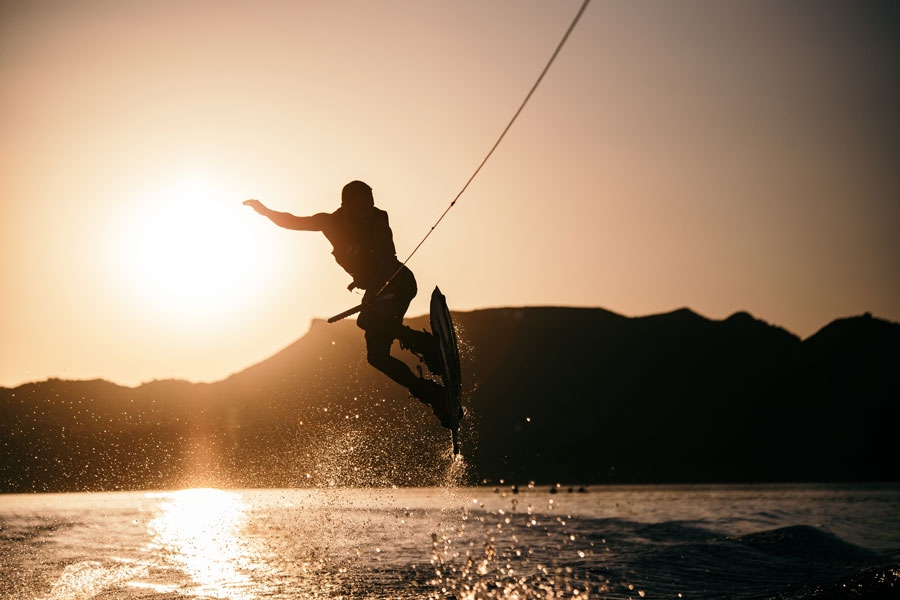 It's the beginning of boating season here in Nevada, which means it's time to pack the cooler, slather on the sunscreen and head to the lake. Since many of our customers are boat owners or enjoy fishing and jet-skiing, we thought we'd put together a list of some important safety tips to keep in mind while out on the water.
Below is our round-up of the six most important boating safety tips. 
1. Pack a safety kit
While you can never be too prepared when it comes to boating safety, some items are more crucial to pack than others. At a bare minimum, your boat safety pack should include:
A waterproof first aid kit
Duct tape for repairing holes
A bucket for bailing water
A flashlight for after-dark emergencies
Garbage bags for rain protection
Ropes for securing your boat and equipment. This can also come in handy during a man overboard situation.
2. Wear an engine cut-off switch
It's vital you (or whoever is piloting) wear an engine cut-off switch on your wrist or lifejacket whenever the boat is running. If you're thrown from the boat, the engine will automatically shut off, helping to keep your passengers and fellow boaters safe.
3. Bring lifejackets—It's the law
Lifejackets not only keep you and your passengers safe, but they may also be required by law. If you're boating on Lake Mead, for example, you are required to carry at least one U.S. Coast Guard approved lifejacket per person on board. This includes infants. While only those 12 and under are legally required to wear a lifejacket while aboard, you must still have lifejackets available and in good working condition regardless of whether or not your passengers plan on wearing them. Keep in mind, however, that 84.5 percent of boating fatalities related to drowning occurred when the victim wasn't wearing a lifejacket.
4. Pack a fire extinguisher
This is sometimes overlooked, as it can seem counterintuitive to carry a fire extinguisher when you're surrounded by water. But gas-powered boats can be just as susceptible to fires as any other motorized vehicle. If your boat has an enclosed compartment or if it's over 26 feet in length, you're required by law to have a fire extinguisher on board. Legal requirements aside, however, it's a good idea to pack a fire extinguisher on any fuel-powered vessel.
5. Check engine for fumes
Every time you refuel your boat, you should open the hatches and check for fumes and blocked exhaust outlets. Fumes can accumulate in poorly-ventilated compartments or when your engine is idling, which, if left unresolved, can cause your passengers to fall unconscious. Don't start the engine if you detect any strong gas or chemical odors.
6. Take a boater safety course
If you are new to boating, it may be a good idea to take a boating safety course. Depending on where you live, a boating course may even be legally required. Luckily, several courses are free and a number of them can be taken online.
They include:
BoatUS Foundation's State-Specific Boating Courses. All of these online classes are free and U.S Coast Guard recognized.
Boat Ed offers boater safety certification courses online. This can be particularly useful if your state requires you to have a Boater Card.
The US Coast Guard provides a complete list of courses offered both online and in person.
7. Get a boat safety inspection
There's very little reason not to have the U.S. Coast Guard Auxiliary inspect your boat. First of all, the safety checks are offered free of charge and are done at your convenience. A volunteer safety inspector will even conduct the safety check at your residence. Second of all, you won't be fined or cited if any safety issues are discovered. Finally, the application process is simple; all you have to do is fill out this form.
What to Keep in Mind When Boating on Lake Mead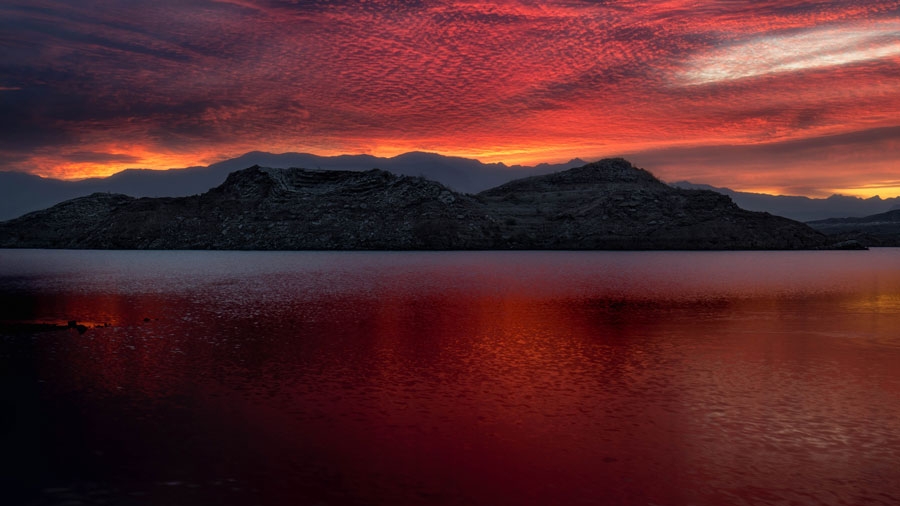 If you're like many of our customers, you'll likely be spending a portion of your summer enjoying the 290 square miles of waterway that make up Lake Mead and Lake Mohave. Below are a few specific tips to keep you safe.
Avoid the algae—Both Lake Mead and Lake Mohave have green and yellow algae, which can contain toxins that can be harmful to people and animals. If you see algae while boating in Lake Mead, avoid contact. This means no swimming in it and no drinking the water unless its been treated first.
Wear a lifejacket when water skiing—Everyone on Lake Mead or Lake Mohave is required to wear a lifejacket when waterskiing. You're also required to have an observer onboard who can serve as a spotter for the boat operator. Make sure to post a ski flag whenever a skiier is in the water.
Be mindful of the heat—Summer temperatures in Southern Nevada can be life-threatening even to those swimming in the cool lake water. When boating or swimming at Lake Mead, make sure to drink water even when you aren't thirsty. This can help prevent heat exhaustion and heat stroke.
---
About Heavy Metal Equipment: Heavy Metal Equipment is an independently-owned, Las Vegas-based heavy equipment company that sells and rents construction equipment across Nevada, Utah and Idaho. To learn more, call 1-800-712-4190 24/7 or view our used and new inventory at heavyequipmentrentals.com.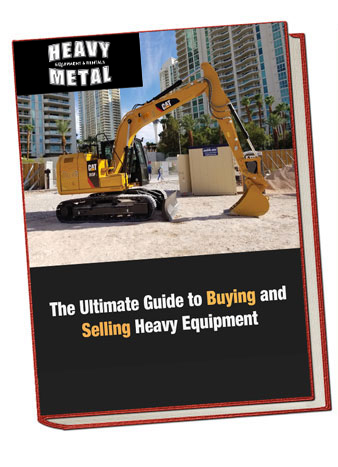 FREE

Guide to Buying and Selling Heavy Equipment

Enter your details to receive our complimentary ebook