About Us
5 Things to Check Before Buying a Used Bulldozer
By Reannon Muth on Apr 17, 2019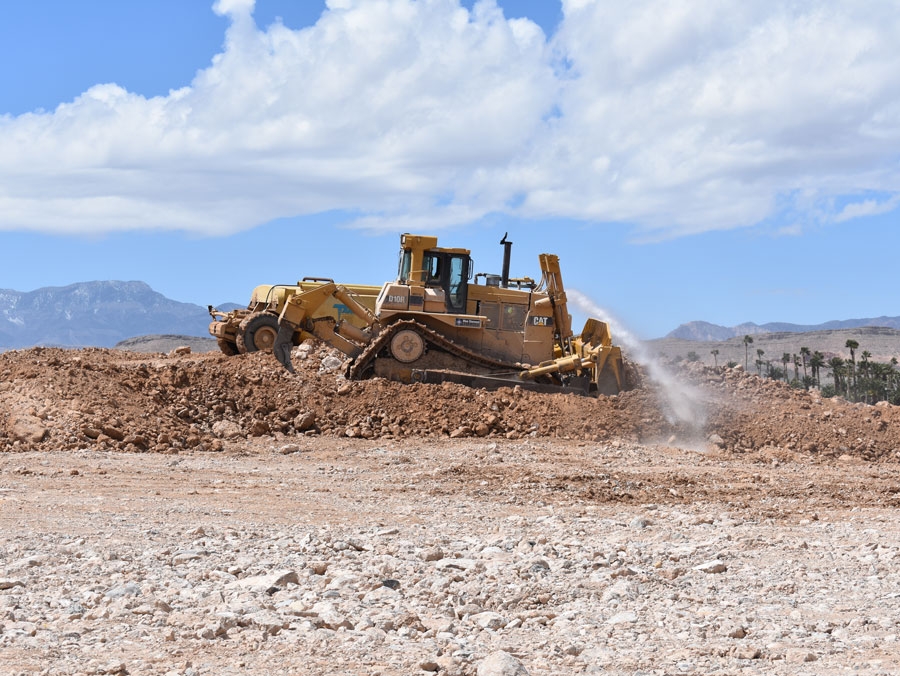 Whether you call it a bulldozer, a dozer or a crawler tractor, this century-old invention has become a vital tool in the construction, mining and forestry industries, thanks to its versatility, power and mobility.
If you are considering purchasing a used dozer for your business, there are several factors you'll want to consider, including the machine's operation hours, year, price and condition. It is this last factor that is the trickiest to determine, as signs of damage and excessive wear can be covered up and disguised.
Though far from a complete inspection checklist, our list of five things to consider before you purchase a bulldozer offers several key areas you won't want to overlook.
1. Check for plate lines or welding
When inspecting the dozer's blade, it's important to note any plate lines, as a plate line could mean the blade has been refaced in order to cover up excessive wear. Also, check the blade for signs of welding, as this could be a sign that the dozer has undergone repairs.
2. Inspect for excessive wear
Look for signs of damage and wear along the top of the blade, the cutting edge and the spill guard. Check the blade push arms, making sure to inspect the trunnion pins and caps. One sign of excessive wear is a loose trunnion cap.
3. Thoroughly inspect the undercarriage
It's important to set aside extra time to inspect a dozer's undercarriage. Not only can repairs to the undercarriage be costly, but "the undercarriage of a dozer accounts for approximately 20% of the purchase price of the machine," reports ForConstructionPros.com. Uneven wear on the undercarriage can happen when operators favor steering in one director over another or when the dozer has been repeatedly run on a hillside.
How to check for excessive wear on the undercarriage:
Reach over the rails and touch the tops and bottoms of the bushings. If the dozer is in top condition, the bearings should be round. If the bearings feel flattened in areas, this could be a sign of excessive wear.
Note thickness of the track pads. If the grouser bar has been worn down to the point that it appears to be the same height as the pad bolts, then the track pads will need to be replaced.
4. Note any attachments and tech upgrades
Rear attachments, such as a single-shank or multi-shank ripper or auxiliary hydraulics, can make a machine more valuable. Double check that they are in good condition and also inquire about any productivity and safety features that can add value to a machine, such as a mounted camera system, GPS or inclination monitor.
5. Examine the hydraulic system and engine
In addition to checking fluids and inspecting for damage, you should look for signs of leakage and check for lose belts and dirty filters.
---
Looking to purchase a dozer? We can help.
At Heavy Metal Equipment, we sell a range of new and used construction equipment, including dozers. We invite you to browse our inventory listings. If you don't find something you're looking for, feel free to give us at a call at  1-800-712-4190.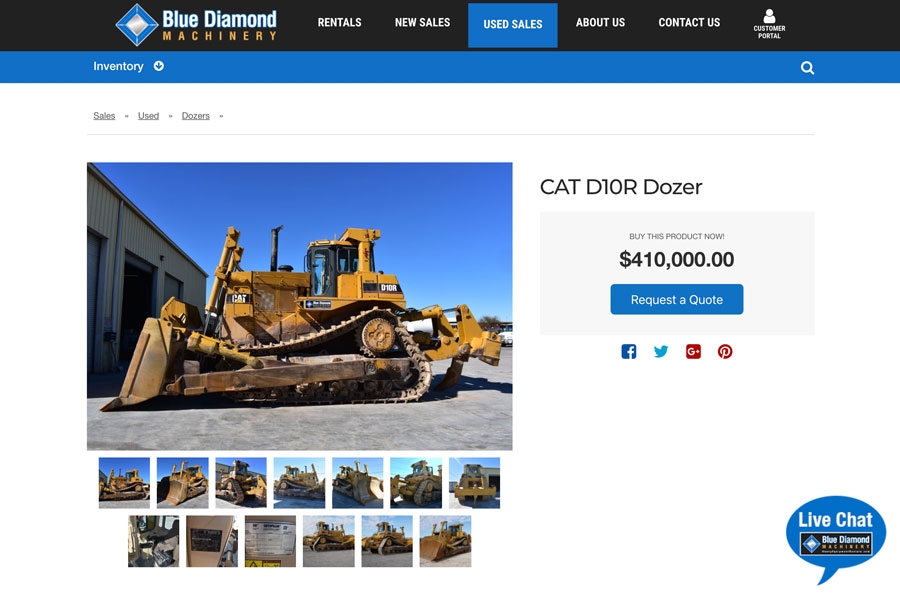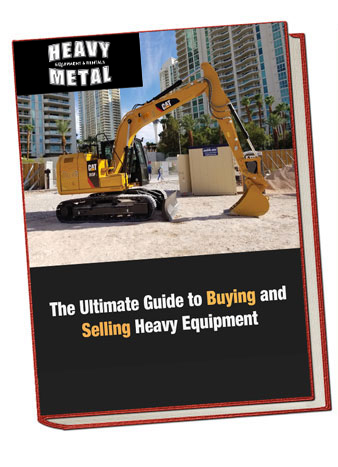 FREE

Guide to Buying and Selling Heavy Equipment

Enter your details to receive our complimentary ebook