About Us
Telehandler vs Forklift: 5 Important Differences
By Reannon Muth on Feb 26, 2020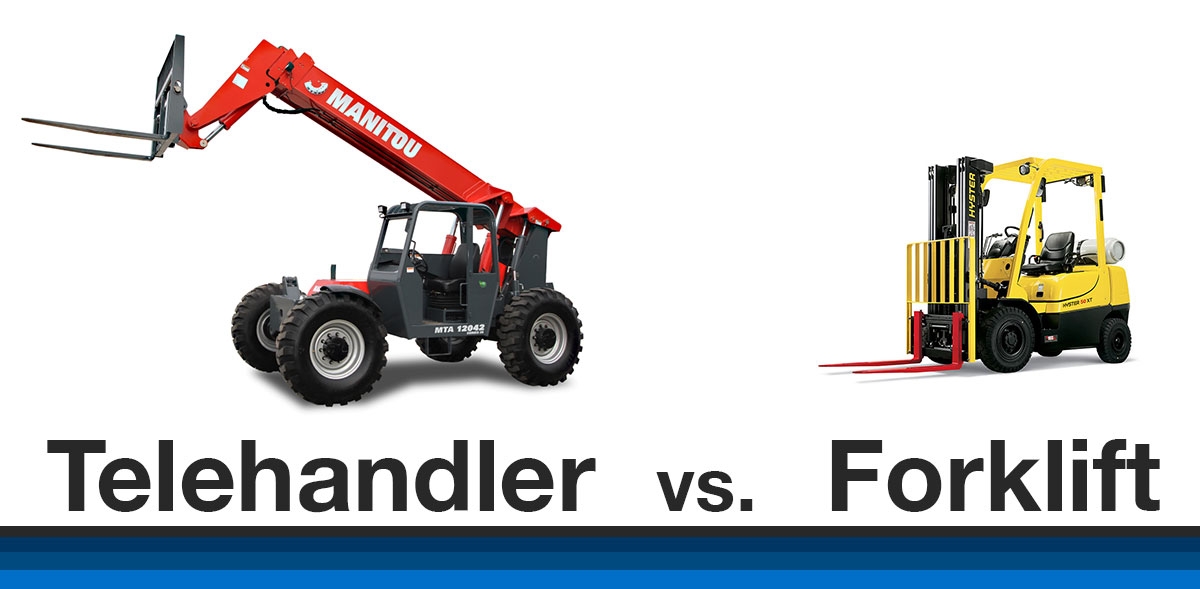 In the construction industry we often use the terms "telehandler" and "forklift" to refer to the same machine. But the reality is that a telehandler and a forklift are actually two different pieces of equipment. Knowing the difference is important whether you're renting or buying.
Below are a few of the distinct ways the two machines differ.
Telehandlers are more versatile
Forklifts typically lift loads vertically whereas telehandlers are used to lift loads forwards, backwards and side to side. Telehandlers—or "telescoping handlers"—can do this by extending their boom at a diagonal angle. While both telehandlers and forklifts can lift and move objects, telehandlers are considered more versatile because they can do so without having to move anything other than their boom.
Forklifts are more compact
Because of their generally smaller size, forklifts are quick and easy to move, making them ideal for use in narrow spaces, such as the aisles of a warehouse. They're also a great choice for loading and off-loading equipment from trucks.
Telehandlers are better for outdoor areas
While forklifts can be used outdoors if need be, if the terrain is rugged or a surface is uneven, a telehandler is your better choice.
Because telehandlers have a triangular footprint, they're better able to remain stable in rocky terrain. Some models come with hydraulic systems or outriggers for further stability, which can help if you're operating the telehandler on a slope. 
Telehandlers have better reach
Telehandlers generally have a higher reach than forklifts—up to 30 or more feet. Forklifts, on the other hand, typically can only lift a load a few feet. As mentioned before, because it has a boom, the telehandler can lift at about a 70-degree angle. In that way, a telehandler is similar to a crane. In fact, some equipment managers prefer to rent telehandlers instead of booms because they have better mobility and are typically less expensive.
Both telehandlers and forklifts can be equipped with attachments
When forklifts or telehandlers are equipped with attachments, they can serve as substitutes for backhoe loaders and tractor loaders, helping to move gravel, dirt and even snow. Attachments can run the range from carriages, hooks and buckets to truss booms and specialty attachments, such as work platforms, sweepers and augers.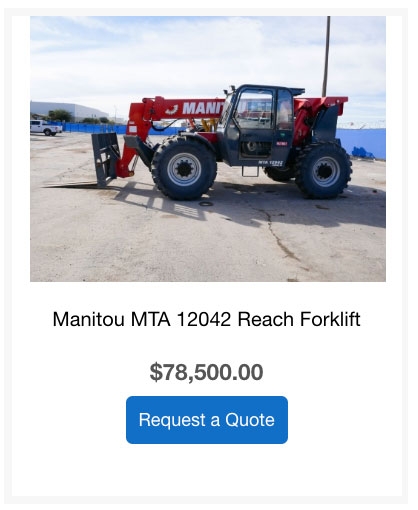 ---
Heavy Metal Equipment is the premier, independently-owned heavy equipment and sales rental company in Southern Nevada, servicing all of Nevada, Utah and Idaho. Heavy Metal Equipment rents and sells a variety of construction equipment, including excavators, dozers, telehandlers and more. View our entire rental inventory at: https://www.heavyequipmentrentals.com/rentals/categories.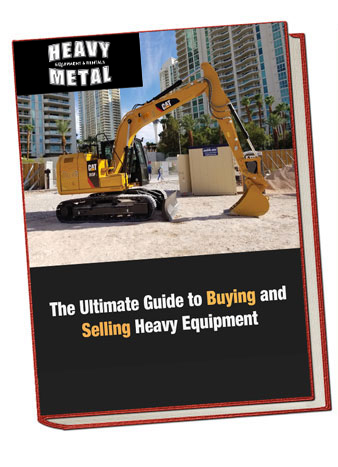 FREE

Guide to Buying and Selling Heavy Equipment

Enter your details to receive our complimentary ebook