About Us
Light Tower Rental Tips: 3 Things to Know Before Renting Outdoor Lighting
By Reannon Muth on Jan 13, 2020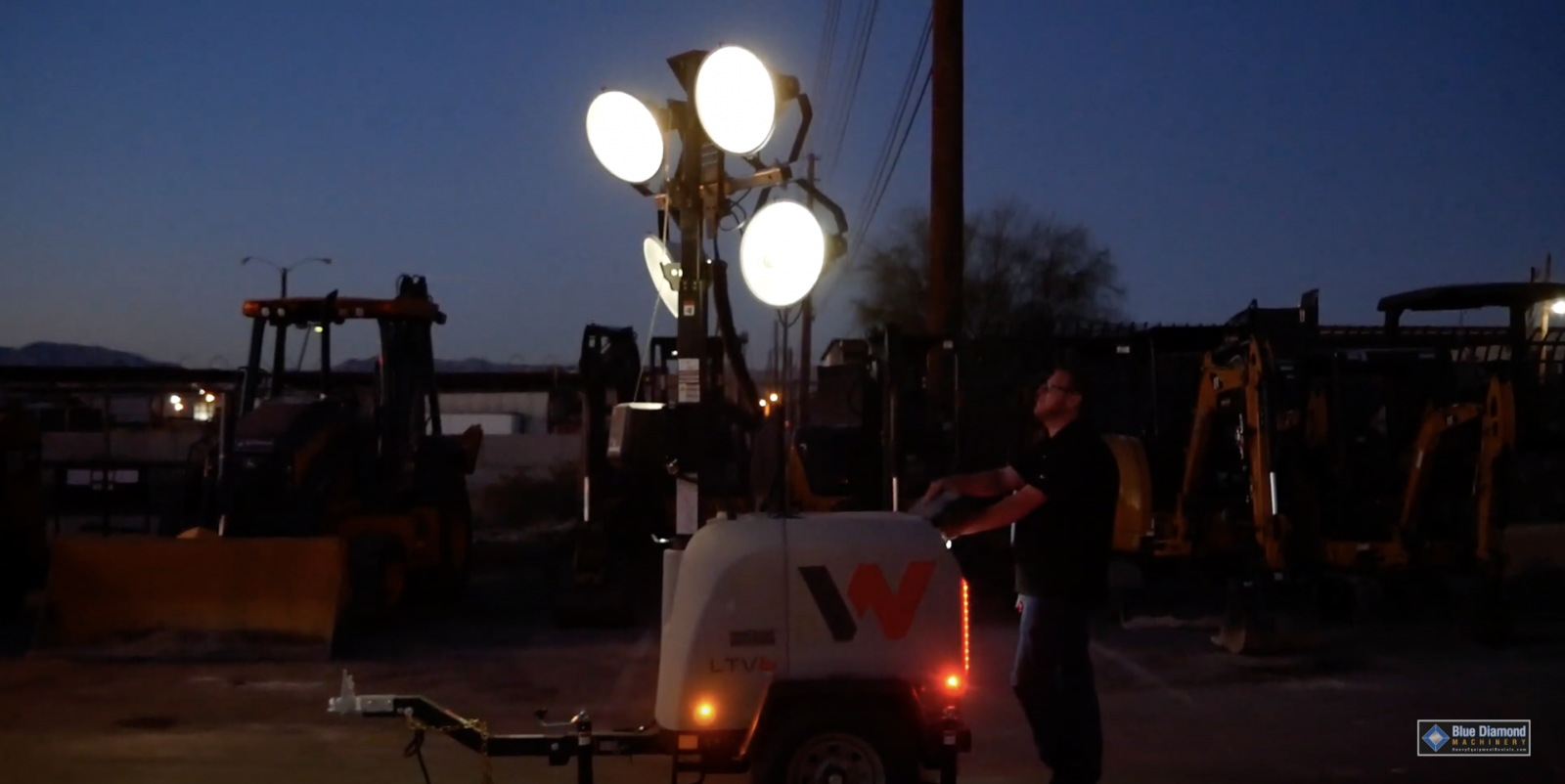 We recently received a call from a school that was looking to rent a few light towers for an event they were hosting. After speaking with the customer for a few minutes, it became apparent that he did not have all the information he needed in order for us to be able to fulfill his request. This can happen from time to time. A supervisor may ask his assistant to call and rent a piece of equipment, but forget to provide all of the needed details, such as the scope of work or length of the job, for instance.
While we were able to ascertain what he needed and provide light towers for his event, a lot of the back and forth could have been eliminated if the customer had known a little more about how light towers work and the various options available.
In effort to be as helpful as possible, we've compiled a few of the most important pieces of information you'll need to know when beginning your search for a light tower rental company.
1. Lighting Requirements—How big is the space?
The first question your rental company will want answered is an estimate of how big of an area you'll need to illuminate. You'll also need to let the company know what you'll be using the lighting for, as a construction site or mine may demand brighter lighting than a county fair.
Of course, every job is different, but here are a few general guidelines that should help get you started:
Construction jobsite—You'll need at least 10 footcandles of illumination to adequately illuminate a jobsite at night.
Parking lot, field, fair ground, etc.—You'll need one to five footcandles.
Regardless of your specific needs, however, you'll want a light tower that can reach a minimum height of 20 feet and rotate 360 degrees. Even the most basic of light towers, however, should be able to meet both of those requirements.
2. Lighting Power—How many hours will you need it to run?
The second question you'll need to answer is how long you'll need the light towers to run. Some light towers, for example, can last more than 200 hours before they need to be refueled or recharged while others, such as the Wacker Neuson LTV6K Light Tower, lasts a little over 64 hours. How long a light tower can run is determined by the type of bulb—LED or metal-halide—and the tower's fuel tank capacity. Your light tower rental company will be able to determine which type you need based on your specific event or jobsite requirements.
3. Conditions of the Jobsite—Is weather a factor?
Some light towers are more rugged and durable than others, so it's important to determine whether your job or event site will be located in an area that's remote or prone to extreme weather. If you're located in an area where fuel refills aren't regular, you may want to rent a light tower that is more long-lasting or fuel efficient, such as a solar-powered or LED light tower.  If you're working in extremely windy, rainy or cold conditions, you may want to consider a light tower that has a heavy-duty polyethylene canopy in order to increase durability.
4. Transportation—How will you transport the towers?
Most equipment rental companies will be able to provide light tower transportation to and from your site for a fee, but you should always double check just in case. While light towers have become smaller and more compact over the years, you shouldn't expect to be able to squeeze one into the back of your car. At the very least, you'll need a truck, and you may even need a forklift to help unload the light tower and position it into place. Light towers can be heavy. The Wacker Neuson LTV6K Light Tower, for instance, has an operating weight of 1,790 pounds.
5. Length of Time—How many days/weeks/months are you looking to rent?
A quality equipment rental company will be able to provide you with a daily, weekly or monthly rate for the light towers and any other pieces of equipment you may need. Even if you only plan on renting the light towers for a long weekend, it's a good idea to compare the daily rate with the weekly rate, as occasionally the weekly rate is actually less expensive.
It's also a good idea to weigh your options and consider purchasing a light tower instead, particularly if you're going to need that light tower for several months. For example, we're currently selling light towers for a little less than $6,000 a piece. If you need to rent a light tower for two or more months, it'd actually be more cost effective to purchase a light tower in lieu of renting.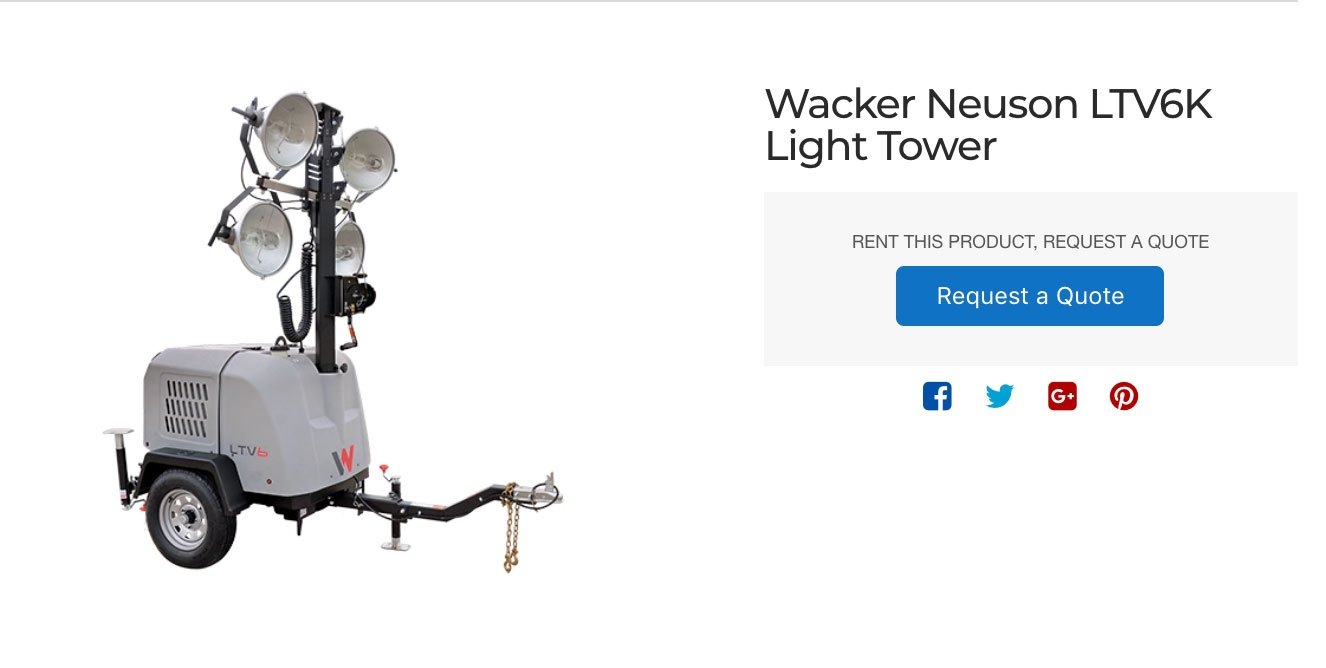 ---
At Heavy Metal Equipment, we rent and sell a range of construction equipment, including excavators, dozers, motor graders and light towers. We invite you to browse our rental inventory listings. If you don't find something you're looking for, feel free to give us at a call at 1-800-712-4190.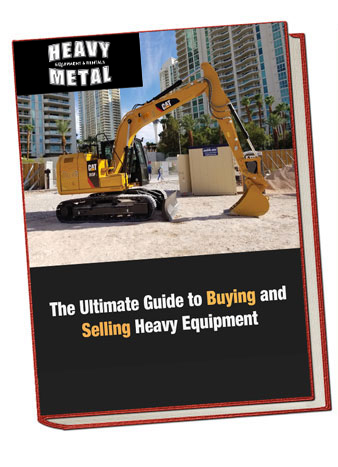 FREE

Guide to Buying and Selling Heavy Equipment

Enter your details to receive our complimentary ebook